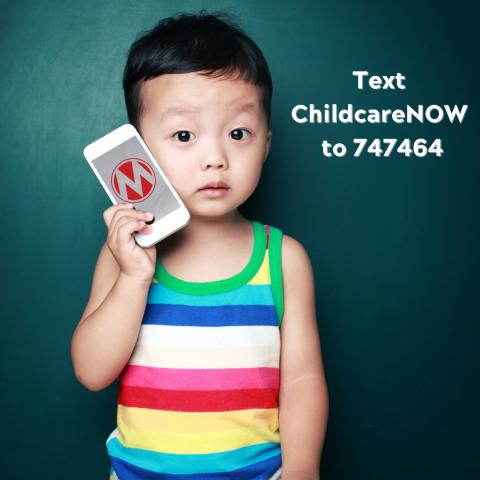 Top #5Actions of the Past Week: Friday, June 24, 2022
June is flying by – and so many of us are juggling so much all at the same time as we try to keep our families healthy and happy.
We appreciate you. We appreciate all you do, including taking the time out of your busy schedules to take these actions to keep Congress focused on the most important priorities.
Thank you again for all you do!
-- Sue Anne, Kristin, Monifa, Nate, Elyssa, Felicia, Nina, Nadia, Gina, Tina, and the rest of the MomsRising.org & MamásConPoder Team
It is time to activate millions of moms!
This coming election will determine our future. Everything from our civil rights, and healthcare to our family's economic security, education, care infrastructure, and safety is at stake. JOIN US in co-creating the next chapter in women's history — the future that our children deserve and that the women before us would be proud of!
Please chip in to support MomsRising's Mom-to-Mom Voter Postcards right now.
In our 2020 Postcard Campaign, more than TWO MILLION person-to-person handwritten postcards were deployed as a part of our record-breaking voter mobilization campaign. We shattered expectations, increased voter turnout of low-frequency mom voters and we are ready to DO IT AGAIN!
Please chip in whatever you can today to help get out the vote in November.
Quick signature: Tell Congress to prevent a health care price hike!
In 2021, Congress passed the American Rescue Plan, which lowered health insurance premiums for people who buy insurance on their own, capping costs at 8.5% of income. Because of these lower premiums, more than 14.5 million Americans enrolled in health coverage on the ACA marketplaces in 2021 — an all time high for the nation. However, millions of families are facing massive price hikes—and millions more will no longer be able to afford insurance at all — if the expanded tax credits are allowed to expire this year.
Quick signature: Tell Congress to make the American Rescue Plan subsidies permanent to ensure hardworking families can continue to access the health care they need.
Mom's mental health resources are needed, send a letter to the editor!
Now that the US is focused on the importance of increasing mental health services, it is crucial that new mothers are included in that conversation. Maternal mental health conditions, like postpartum depression and anxiety, are the most common complications of pregnancy and childbirth, affecting 800,000 women in the US each year. Yet approximately 75% of women report going untreated. The abysmal rates of diagnosis and effective treatment contribute to making suicide one of the leading causes of death in the first year after a baby is born.This crisis is even more pronounced for new mothers of color who have almost twice the rate of postpartum depression as white moms. Black women, in particular, are half as likely to receive treatment for these conditions as white women.
But our lawmakers need to hear why maternal mental health matters to the voters in their communities. Letters to the editor are an incredibly powerful way to make sure our elected leaders get the message.
Send a Letter to the Editor: We Need More Resources for Moms Mental Health!
We are in DANGER of losing child care in Congress's economic package! Save #ChildCareNow!
THIS IS NOT A DRILL! Tell U.S. Senators to invest in affordable, high-quality child care and Pre-K for our families through reconciliation! Right now our U.S Senators are considering a child care proposal, led by Senators Patty Murray of Washington State and Tim Kaine of Virginia, that would help over 1 million new kids and families find and afford child care, as well as help childcare workers.
Can you double down on your commitment to push for child care by taking these actions?
Tell Congress to take action NOW on the infant formula shortage!
It is now being reported that in most states there is a 74% shortage of infant formula, with some states experiencing a shocking 90% out-of-stock rate for common formulas.
This is a crisis and we need Congress to take immediate action to ensure parents can provide their babies with the nutrition they need now and that this type of emergency doesn't occur ever again.
Sign our letter to Congress calling on them to take immediate action to address the infant formula shortage and prevent future shortages from happening