What is MomsVote/LatinxVotan? From registering people to vote, to pledging to vote, to making plans to vote, to hosting debate watch parties, to educating the candidates about our top policy priorities, to sharing our personal stories with each other and the media, to having voting parties, MomsVote creatively engages women and moms to wield one of our most powerful tools in this democracy--our right to vote.
Take Action
Click to say "Hell yes, I'm voting!" Across the state, Virginia moms and family members are on fire to vote, and are already voting in huge numbers.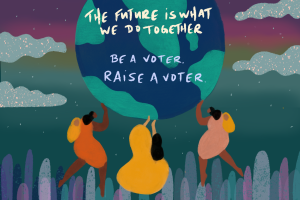 Sign up now to be the first to hear about our future GOTV postcard writing campaigns when they launch!