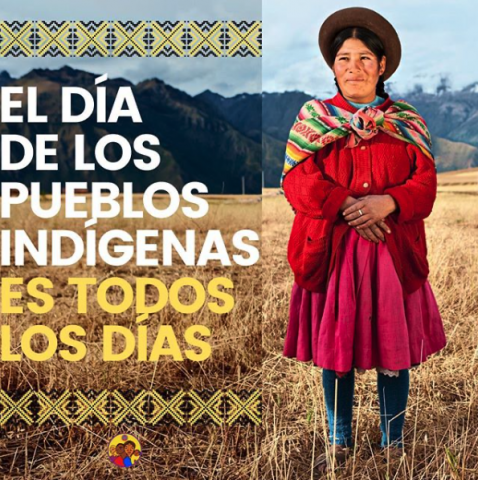 Review the Week: Rest in Power, Monica...and VOTE [Oct. 16, 2020]
ICYMI: We mourned, we honored, we lifted up the work of one of our nation's foremost TLGBQ+ leaders, Monica Roberts. On Monday, we joined communities across the country to spotlight Indigenous peoples. And in record-shattering numbers, we are VOTING for a brighter, more just future. With 17 days until Election Day, we invite you to check out these posts that you loved, liked, shared or might have missed for the week ending Oct. 16, 2020. 
---
The MomsRising community mourns the death of trailblazing transgender rights activist Monica Roberts. 
REMEMBER WITH US: https://www.momsrising.org/blog/rest-in-power-monica-roberts
---
On Monday, Oct. 12, the MomsRising community celebrated #IndigenousPeoplesDay. Indigenous languages, history, culture and resistance cannot and will not be erased. ⠀
DOUBLE TAP: https://www.instagram.com/p/CGRDUkwgqPy/
---
Ready, set, VOTE! More moms than ever are igniting democracy this fall, voting and getting out the vote for the 2020 Election. MomsRising is proud to release two NEW state-specific voting guides with important info on voting deadlines, sample ballots and more. 
FOR AZ: English | Spanish
FOR FL: English | Spanish
FOR MI: English | Spanish 
FOR NC: English | Spanish
FOR NH: English [new] 
FOR PA: English | Spanish
FOR WA: English [new] 
FOR WI: English | Spanish
---
Thousands of energized MomsRising community members are signing up to Get out the Vote, through texting, phone banking and more. 
GET OUT THE VOTE: https://www.mobilize.us/momsrising/