Washington Early Learning

WA State Early Care & Education
Provide quality, affordable childcare, preschool and early education support to all families who need it.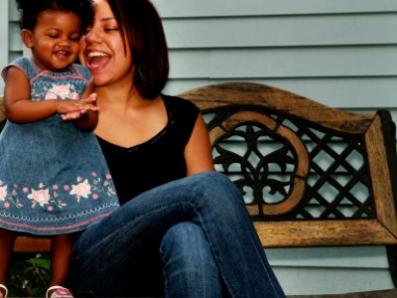 Did you know that learning begins at birth & the brain develops faster between birth & age 3 than any other period of life? That is why early care & education is an important & critical development phase.
But, $10,000 per year, per child, for childcare is out of reach for many families.
All families should have access to high-quality affordable options for their children's early care & education – whether their children spend their days at home, in childcare, or preschool. Join us & spread the word!
Have an experience related to early care and education, childcare, or early learning of your own to share?
Ever had a good, bad, funny or sad experience with finding, paying for, or getting great childcare?
"I've had to pay ridiculous amounts of tuition to find decent pre-K education. I look for small child to adult ratios and well-qualified teachers. I also like to see clean and attractive play spaces both indoors and outdoors..."

—Bree

Washington

"For the first nine month of my son's life I was lucky to have my mother watch him. When my mother decided to go back to school I had to find daycare. My husband and I are both employed full time, but we can barely afford childcare and we do not qualify for any assistance."

—Sara

Oregon
WA State Resources
Searching for childcare?
Go to www.childcarenet.org/ to search for quality childcare across Washington State
Need help paying for childcare?
The Washington Department of Early Learning and the Department of Health and Human Services are the first places to go for help.
The Washington Department of Early Learning
The Department of Health and Human Services
If you live in Seattle, you can also check out
www.seattle.gov/humanservices/children_families/childcare/payment_assistance.htm
Looking for breastfeeding or prenatal support?
Check out resources.parenthelp123.org/ to find resources near you
Looking for more fun things to do with your baby or toddler?
Check out the statewide events calendar at www.parentmap.com/
Research & Policy
And for more about Washington's state early care and education policies, visit our great partners: