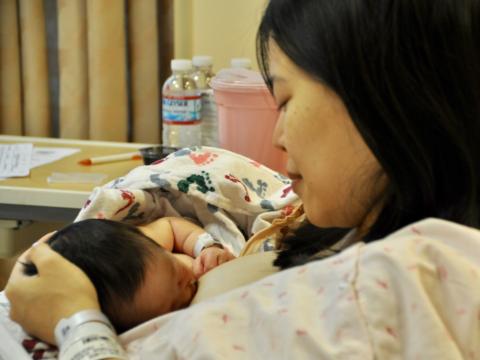 Helping Mothers of Color Reach Their Breastfeeding Goals
In spite of the obstacles, nursing staff want to encourage Asian moms to breastfeed. They found that prenatal education is very important because it's hard to persuade mothers to breastfeed after the birth if the mother doesn't have any prior breastfeeding knowledge. Participants at the kick-off meeting decided to bring more Asian community leaders to the table and reach out more to the community. 
The good news is, the younger generation of Asian mothers are aware of the benefits of breastfeeding and actually want to breastfeed. A medical staff from one of the Los Angeles hospital shared her experience at the meeting, 
"Last year a young Chinese mother reported that our nurse gave her baby formula without her permission. When I questioned the nurse, she explained that it was the grandma asked for formula, and since the mom is of Chinese background, she assumed the family wants formula. But it turned out the mom actually wanted to exclusively breastfed."
The incident tells a lot. The younger Asian generation is changing and it encourages the healthcare providers to reach out to them. The task force is a good start.