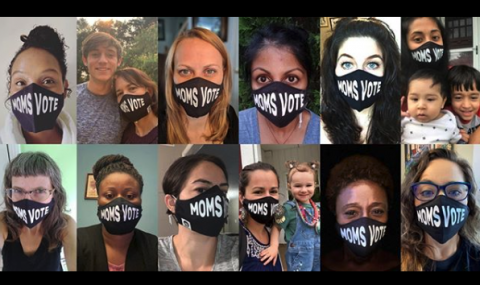 Top #5Actions of the Past Week: September 13, 2020
Thank you again for reviewing the top actions for this week with us to amplify momentum toward change. We have 5 easy ways that you can power up, including: Helping to get out the vote in November, sharing why you're voting with your friends on social media, getting a Moms Vote face mask, and also asking for Congress to pass the Pregnant Worker Fairness Act!
We hope that you're having a great weekend and thanks for all you do.
Tell Congress to vote YES to pass Pregnant Worker Fairness Act!
The Pregnant Workers Fairness Act will require employers to make the same sort of accommodations for pregnant workers that are already made for employees with disabilities. These accommodations are simple things like being able to sit down or have a water bottle on shift. This proposed law is more than reasonable! And pregnancy discrimination must stop.Overrepresented in physically demanding jobs, women of color and immigrant women are especially impacted by employers refusing to accommodate pregnant workers with medical needs. Nobody should ever have to choose between their job and the health of their pregnancy, but too many workers still face this impossible choice today.
Urge your U.S. Representative to vote YES on the Pregnant Workers Fairness Act when it comes to the House floor!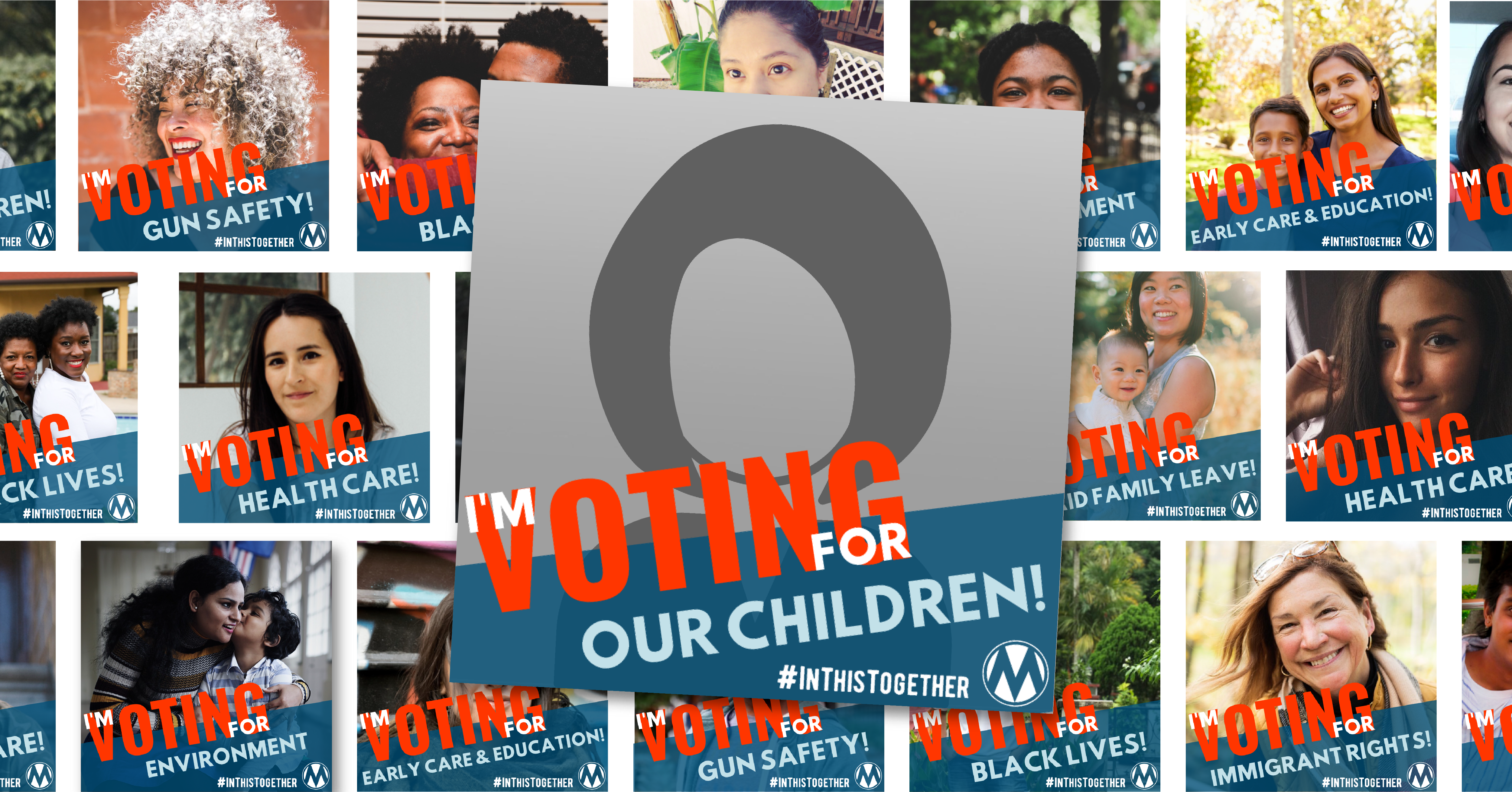 What's pushing you to the polls?
The 2020 election is going to be one of the most important in our lifetime and every vote matters. MomsRising is setting the pace and garnering enthusiasm to get out and vote. It is up to us to make sure our voices are being heard.
Add your photo to our wall and share what is bringing you to the polls in November.
Jacob Blake, the WNBA, CoSponsor the BREATHE ACT
Leaders across the country have tirelessly put themselves on the frontlines for the defunding of police, safer communities for Black and Brown people; fighting against racist policies aimed to harm our people. Over 200 organizations, including MomsRising, have come together to support the BREATHE Act. This act will ensure that our political leaders invest in our communities through education, housing, healthcare, mental health services, address the needs of the people living in low-income communities and divest from racialized, militarized policing and incarceration.
Become a community co-sponsor of this historic legislation and urge your member of Congress to do the same!
Moms Vote face masks are here!! Support and Celebrate Moms Voting!
Wearing a MomsRising's face mask will not only help you stay healthy, but also help inspire, celebrate, and turn out millions of moms to vote! You can get a face mask of your own when you make a donation to support MomsRising's massive mom voter engagement programs across the nation this year.
Moms are a powerful force for change! When you make a donation of $25 or more, we'll send you a limited-edition Moms Vote face mask as thanks! You can wear it to inspire, celebrate, and help turn out millions of moms to vote!
Sign Up to Help Get Out the #MomsVote With Texts and/or Calls!
We have just a few months before Voting Day on November 3. Research shows that personalized messages delivered in a conversational manner are one of the most effective ways to mobilize voters – and that's exactly what this program does. Plus, we have A LOT of work to do: Only about 58% of eligible voters turned out to vote in the last presidential election, which leaves a lot of room for improvement! So our personal voices are (quite literally) needed. Join us in making the call (literally, and text too!) to get out the vote!
2020 #MomsVote GOTV Power Surge: Sign up for just 20 Minutes of Texts and/or Calls!