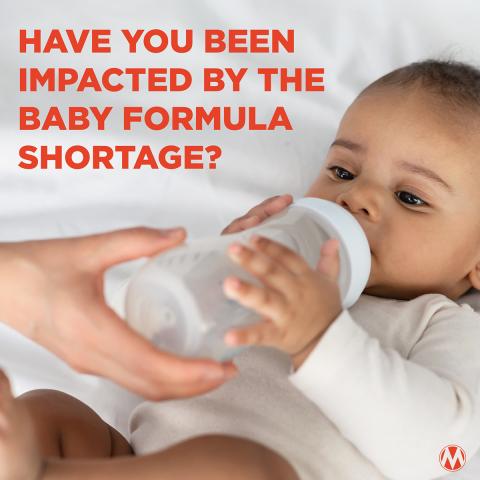 Top #5Actions of the Past Week: Saturday, June 4, 2022
It's been hard. While field days and graduations both signal the end of the school year and the transition into summer camps and backyard BBQs, the pandemic remains a constant force in our lives and we need to keep the pressure on Congress to address the emergency that so many of us continue to live in. Now is the time to keep making our voices heard so that the priorities for American families aren't ignored. We need to remind leaders that we are still in the middle of a pandemic, parents are facing an enormous burden trying to feed their babies in the midst of a massive formula shortage, we still don't have the care infrastructure we all need, and nearly each day we're faced with another horrific story of gun violence. There is work to do!
This isn't a time to feel helpless. It's an opportunity to raise our voices, to build our power together, and to demand change.
-- Sue Anne, Kristin, Gloria, Elyssa, Ruth, Sara, and the rest of the MomsRising.org & MamásConPoder Team
Check out our Feed Your Baby: Formula Shortage social media toolkit
Due to a historic recall of some forms of baby formula, there is now a nationwide shortage of formula affecting families across the country. We are not only working with the White House and Congress to address the shortage, we also pulled together this bilingual social media toolkit to educate and meet families where they are to provide information and resources on maintaining food security for their children, as well as collecting stories on how this shortage has affected families to help get the situation fixed as soon as possible.
In this toolkit you will find sample language and images that you can share on Twitter, Facebook, and Instagram. We encourage you to use this toolkit to help us share how to best keep our babies healthy and fed during this crisis and to help combat some of the misinformation out there on the internet targeting parents.
Use and share our infant formula shortage social media toolkit!
Student Debt: A Systemic Failure Harming Millions of Families
We know that families across the country are struggling to make ends meet amidst rising costs, which are largely driven by corporate greed. With the stroke of a pen, President Biden can deliver instant relief in the form of broad-based student debt forgiveness!
We're grateful for the latest repayment pause extension, but we need a permanent solution that is universally applied without means testing (ie. income caps).
While not all families are grappling with student debt, at least $50k canceled per borrower will boost our nation's collective prosperity – and benefit all of us – by enabling millions of people to spend their paychecks locally instead of losing those precious dollars each month to hefty student loan payments.
Urge President Biden to universally cancel at least $50k of federal student loan debt for all borrowers!
Join MomsRising & Red, Wine, & Blue for some good trouble on Monday, June 6
Join us online!! We all got chills when we saw Michigan State Senator Mallory McMorrow give her fiery speech calling out right-wing BS on the floor of the Michigan state senate. It was a huge burst of energy when we all really needed it. Get ready to feel that again!
On Monday, June 6th at 8pm ET, MomsRising's Kristin Rowe-Finkbeiner is joining with MI State Senator Mallory McMorrow and the folks at Red Wine & Blue for a National Troublemaker Training to hear more about how we can push back on hate in our communities. Note, this is a zoom webinar and will not be livestreamed, the only way to participate is to RSVP and join the webinar. We hope you can make it!
Join us!! Clicking here to RSVP. You'll receive more information about attending the webinar.
Have you been impacted by the baby formula shortage?
It's being reported that nearly 43% of popular baby formula brands, including Similac, may be sold out at retailers across the country. This is a major crisis and it more action needs to be done in order to make sure parents are able to feed their babies the formula they need. Are you struggling to find or afford baby formula right now? If so MomsRising wants to hear from you. We need your stories in order to share them with key decision makers to guarantee the proper steps are taken to end this formula crisis. (Don't worry–you can share anonymously if you want).
Share your story with MomsRising so we can understand what's going on across the country with the baby formula shortage.
We need sensible limits around gun access.
Extreme Risk Protection Order (ERPO) laws give family members, law enforcement, and sometimes other individuals like health professionals or school administrators, a pathway for petitioning courts to temporarily deny access to guns to people at risk of harm to themselves or others. ERPO laws prevent school shootings and suicides, and every state should have access to them!
Sign here to tell Congress that we want states to enact ERPO laws!