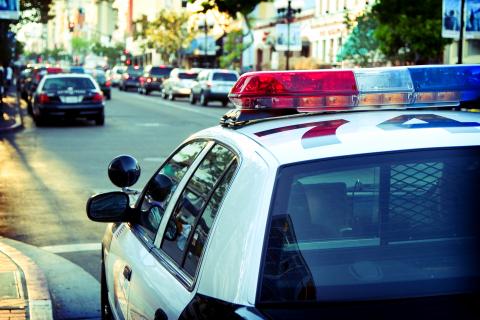 The Game-Changing Court of Appeals Decision That Nursing Moms Need To Know
Your job, your health or your safety:  which would you give up?  Agent Stephanie Hicks faced this exact choice when she returned to her job at the Tuscaloosa Police Department (TPD) after the birth of her baby.  Agent Hicks was discouraged from taking a full 12 weeks of FMLA leave and faced hostility and sexism as soon as she returned to work.  Her supervisors called her a "b****" and a "c***" behind her back, saying they would do whatever they could do get rid of her.  They demoted her from a special drug task force to routine patrol position just eight days after her return, telling her that she seemed "changed" and implying that this might be because of postpartum depression. 
Unlike her previous position on the drug task force, Agent Hicks's new patrol position required her to wear a heavy, tight, bulletproof vest.  According to Agent Hicks's doctor, the compression caused by this essential safety equipment would put her at risk of breast infections, reduced milk supply and other complications.  Wearing a bigger vest, on the other hand, would leave dangerous gaps exposing her vital organs.  There was an obvious solution to this dilemma: temporary light duty!  Other TPD officers with temporary medical restrictions had been put on temporary desk duty until they could safely perform patrol work again.  When Agent Hicks asked for the same accommodation, the department refused.  Breastfeeding, the police chief explained, was not a condition that warranted accommodation with light duty—even with Agent Hicks's health and safety at risk.  Faced with no other realistic choice, Agent Hicks resigned her position.  She also sued.
In her lawsuit, Agent Hicks argued that the City had engaged in illegal sex discrimination by accommodating officers with non-pregnancy-related medical conditions, but refusing to accommodate her.  Agent Hicks won her case at trial and was awarded $374,000.  The Eleventh Circuit Court of Appeals upheld the jury verdict in Agent Hicks's favor.  The court's groundbreaking decision closely mirrored many of the arguments made by the Center for WorkLife Law and the ACLU in an amicus brief they had submitted to the court on behalf of twenty-two women's rights organizations.
This decision is big news for pregnant and nursing moms for multiple reasons.  First, the court recognized that breastfeeding is a medical condition related to pregnancy and that breastfeeding discrimination is, therefore, illegal under the Pregnancy Discrimination Act (PDA).  This sounds (and is) incredibly obvious, but the Eleventh Circuit is only the second federal court of appeals to recognize this basic idea.  This broad interpretation of the Pregnancy Discrimination is important not only to nursing employees, but to employees with other postpartum pregnancy-related conditions as well.  The bottom line:  PDA protects women with pregnancy-related medical conditions even if the pregnancy-related condition occurs after the pregnancy is over.
Second, the Eleventh Circuit was the first federal court of appeals to acknowledge that failure to accommodate a nursing worker while accommodating others can amount to illegal sex discrimination.  The Supreme Court had already covered this ground with pregnancy accommodations in 2015, but extending the same logic to breastfeeding is a huge step forward.
Third, the court found that failing to accommodate a nursing mom is in some cases tantamount to firing her.  In Agent Hicks' case, the court found that any reasonable person in her position would have quit rather than patrol without a properly fitting vest or wear a vest that could make her ill and destroy her ability to breastfeed.  Health and safety should not be an "either-or" proposition.
This case is so important because there are few explicit protections for nursing mothers under federal law.  While the FLSA gives non-exempt employees a right to reasonable break time and space to express milk, employees like Agent Hicks who need additional reasonable accommodations to stay safe on the job have to rely on the Pregnancy Discrimination Act, the Americans with Disabilities Act, and a patchwork of other laws to get the protections they need.  Good court interpretations of these laws are crucial if women are to get the protections they need to stay healthy on the job during pregnancy and after childbirth.   
Fortunately, many states and a handful of cities are way ahead of the federal courts on this issue.  More and more states are passing versions of the Pregnant Workers Fairness Act (PWFA).  Specifics vary from state to state, but PWFA laws generally give women with pregnancy-related conditions an explicit right to reasonable accommodations at work—regardless of whether similar accommodations have been offered to non-pregnant employees.  In 2017 alone, Massachusetts, Nevada, and Connecticut all passed versions of the law that expressly require workplace accommodations for nursing mothers.   Until similar legislation is passed on a federal level, this federal court decision a must-know for pregnant and nursing moms and their advocates.
To find out more about the legal protections for pregnancy and breastfeeding employees in your state, visit A Better Balance.  Pregnant women and new moms with questions about their legal rights can call the Center for WorkLife Law free legal advice hotline at (415) 703-8276.