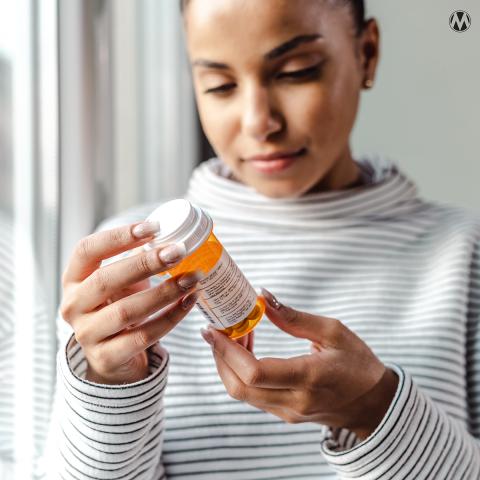 New Post Partum Depression Medication: A Tool not a Panacea
Within the past year, there has been some progress in the area of maternal mental health in the United States and there appears to be more on the horizon. The FDA has recently approved the first, and only, oral medication for postpartum depression (PPD). Zurzuvae (zuranolone) is a 14-day treatment that has shown results as early as day 3 of treatment, in some study patients. This medication could be publicly available as early as October.  
New tools are certainly needed because maternal mental health disorders like postpartum depression are so common. One in five women report NOT being screened for these disorders, despite universal screening being recommended. Given that PPD is the most common complication of childbirth, Zurzuvae is a promising tool. 
However, a pill, as useful as it may be, can not alone address the problem of PPD. That is because there are societal factors, such as lower socioeconomic status, which when combined with one of the reliable predictors of PPD, are unsolvable with medication. Unsurprisingly, as with maternal mortality rates, Black, Indigenous and other people of color bear a disproportionate burden of MMH conditions, including PPD. Some sobering facts: 
Nearly 30 percent of American Indian and Alaskan Native (AI/AN) mothers experience postpartum depression. One study found that postpartum depression in the AI/AN communities is correlated to stressful life events such as financial and housing instability.

Postpartum depression is 40 percent greater in Latina mothers and 80 percent greater in Black mothers living in small cities and rural communities compared to their white counterparts. 
Maternal mental health conditions are also linked to other societal issues, such as the child care crisis. It has been shown that two reliable predictors for PPD, in particular, are inadequate social supports and childcare stress. Furthermore, studies demonstrate that a good support system decreases the risk for maternal mental health disorders. It is clear that paid leave would help many families after the birth of a child, after a stillbirth, or with pregnancy-related complications, such as PPD. As it stands, the United States is the only industrialized country without paid family leave. 
Beyond paid family leave, for anyone who has had children, or knows someone who has, the need for affordable, quality childcare is evident. About half of Americans live in areas where the demand for childcare outpaces the available childcare slots---(defined as places where there are more than three young children for every licensed childcare slot). Both paid family leave and affordable, quality childcare will go a long way in providing families with adequate social supports, lowering their childcare stress and thus improving maternal mental health. 
We at MomsRising continue to  advocate for access to affordable, quality childcare and paid family and medical leave. And we won't stop until those goals are met. We understand, as many of you do, that maternal mental health is affected by larger issues that our families are grappling with day in and day out. We are not a single issue organization because moms, and families, need various societal changes in order to rise! 
Despite its promise as a useful tool it is unclear how accessible this medication will be to low-income women, particularly women of color, who are already being undertreated for maternal mental health conditions. The wholesale pricing for this treatment was recently announced: $15,900 for a 14-day treatment cycle. Although this is not the price that individual patients will pay, advocates have expressed concern that insurers and state Medicaid agencies may require that a patient first try an antidepressant/SSRI, medications that take more time than Zurzuvae to see beneficial effects. In addition, it remains to be seen whether insurance companies and state Medicaid agencies will include this treatment on their drug formulary lists. On a hopeful note, the makers of Zurzuvae have stated that their goal is to make the medication accessible to anyone with PPD who is prescribed it.
Here at MomsRising, we have, for years, been advocating for a comprehensive approach to maternal mental health. Our advocacy has been bolstered, primarily, by your maternal mental health stories. We know that without sharing the complexity of our lives as mothers—-what makes our journeys more challenging and what works to support them, we will not arrive at holistic solutions. This is why we continue to encourage you to tell your postpartum stories! Leaders, both corporate and political, must continuously hear that our needs, as the pillars of our families, involve a multipronged approach. YES, we need more resources to improve maternal mental health so we are optimistic that this new medication to treat PPD will be a useful tool. AND we are clear that no one medication will be a panacea for addressing the multifaceted factors that influence the rates of PPD in the United States. 
Click here if you would like to join MomsRising in advocating for an end to the child care crisis and click here to demand that Congress pass national paid family and medical leave and paid sick time! 
To learn more about maternal mental health, including postpartum depression and this new medication click here to hear Gina Arias on the Lurie Daniel Favors show, Urban View on Sirius XM.