Work & Family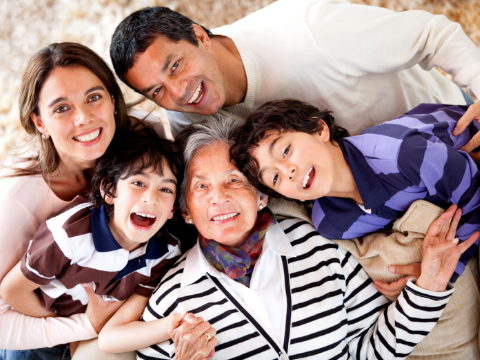 Make it Work: Transforming the workplace for families and moms
October is National Work and Family Month and it's a good time to talk about the demands of both work and family. Workers, especially working parents, need workplace supports that help address deep systemic inequities based on race, class, and gender. We need policies that make it possible for everyone to have strong families--like equal wages, paid leave, and affordable childcare.
National Work and Family Month was created to celebrate strides made in creating workplaces that promote the well-being of workers and their families. Washington was recently ranked as one of the best states to work in by Oxfam America based on workers rights and wages.  Let's talk about why we're on top and what's the work ahead to make it an even stronger state for families.
Paid Family and Medical Leave
One policy that we're especially excited about is Paid family and Medical Leave coming to Washington State. Paid leave is a huge policy for promoting true work-life balance for all workers and their families. And, the benefits for businesses are many, including: boosting morale, reducing costs with decreased turnover, keeps employers competitive in a global market, and makes it possible for smaller businesses to participate.
Beginning January 2020, Washington's new Paid Family and Medical Leave program will make it possible for workers to be there for family during times of joy and times of sorrow. Paid Family and Medical Leave will be paid for through a statewide insurance pool that employees and some employers will contribute to beginning January 2019. The average worker will contribute just $2 per week from their paycheck. Read more here.  Sign up for MomsForce for Paid leave to help us keep the momentum going for paid leave.
Equal Pay
Equal pay for equal work is a matter of basic fairness., Equal pay is especially important for mothers, many of whom are the primary breadwinners for their families. Higher wages for moms will also boost the economy because the more they earn, the more they will spend.  In 2018, the WA legislature passed the Equal Pay Opportunity Act passed which is a fantastic win for families and workers. The law will:
Protect the right of workers to share their wage or salary information with co-workers without fear of retaliation

Create a new right of action for women who are unfairly passed over for promotions or tracked into lower paying jobs

Provide a new administrative remedy for wage discrimination (which means that women can ask the State to investigate wage discrimination claims without having to hire an attorney and file a lawsuit)
While we have have made great strides, there is still work to do to make our workplaces even more productive and family-friendly. Here are two changes MomsRising is calling for this next legislative session and beyond.
More affordable high-quality child care and early learning  
Families across Washington struggle to get to work while they search to find places for their children to be safe, loved and learning: nearly half of American families live in "childcare deserts" where there aren't enough childcare options. Compounding that, affording childcare is an unsolvable math problem with infant child care costing more than public college tuition in our state.
Families know what works when it comes to our littlest learners: safe and nurturing environments, full of teachers who are well trained and fairly compensated, who reflect the diversity of our children, and meet the unique needs of every child. That's why we're urging Governor Inslee to ensure families have access to high-quality early learning opportunities like pre-k and childcare. Read more and take action here.
Caregiving reform for unemployment insurance
We also need safety nets for families who are looking for work or have left the workforce temporarily to help family. There are moments in life where family must come first and you shouldn't be denied unemployment because of it. But Washington's laws don't reflect the caregiving roles that many of us take on in our families nor do they set reasonable standards for working parents struggling to find childcare. Unemployment insurance is something a lot of us don't think about until we need it most. These benefits are a critical safety net for families who need a stop-gap between jobs.
We're building MOMentum to change Washington's unemployment insurance laws and call on the Washington State Legislature to take action. Read more here.
On National Work and Family Month, let's stress to employers and lawmakers the importance of family friendly policies, which not only boost families and workers' morale but also businesses and the economy. Paid family and medical leave, equal pay, affordable child care, and unemployment insurance are vital for everyone who is balancing their roles as great workers and caring family members.
Photo credit: Canva