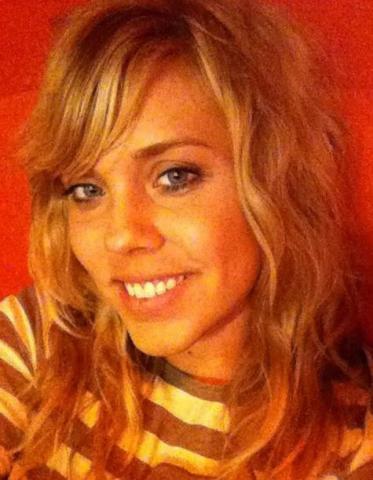 Heather's new health coverage gave her the courage to start her own salon
I dashed straight from a lap swim into Heather's salon recently, sporting, what my husband calls, a fright wig.  When I first got to know Heather, now 29, she was working at someone else's salon.  Her unfailing ability to restore calm to my unruly locks has stood the test of many, many lap swims.
In late 2013, with me cheering her on, Heather did something that gave her the courage to start her own salon: she gathered up her pay stubs, sat down at a computer and signed up for affordable health insurance.  And guess what? She did it in 20 minutes flat.  With health coverage in hand, she opened up Canary Salon.
Today her salon is a lively Capitol Hill alcove, where she and two other talented stylists work their magic for all sorts of clients. I pride myself on being their oldest groupie.
So the other day, as Heather patiently worked conditioner into my tangles, it seemed only natural to ask how her new health benefits were working out.  Immediately, tears of relief welled up in her eyes. She had just gone in for her first routine physical since college.  It felt so good, she recounted, to sit down with her very own primary care physician and really talk about what was going on in her life.  "Honestly, just having a conversation with her, I felt my stress levels go down," said Heather. "My doctor really listened to me. She gave me permission to prioritize my health.  Now I am on doctor's orders to take time for myself."
With a doctor like that on her side, and the peace of mind of having health coverage, I expect she and her staff will someday rise to great heights in the beauty industry.
#Get Covered Now
It's tax time! Tax penalties go up the longer you delay signing up for health insurance.
·     If you live in Washington State, go to wahealthplanfinder.org and sign up before the April 17, 2015 deadline.
·     If you live in another state, go to healthcare.gov and sign-up before the April 30, 2015 deadline.
Find out more: 
http://www.enrollamerica.org/blog/2015/02/more-states-giving-consumers-the-opportunity-to-get-covered-at-tax-time/?utm_source=email&utm_medium=20150317_EA_Newsletter&utm_campaign=email