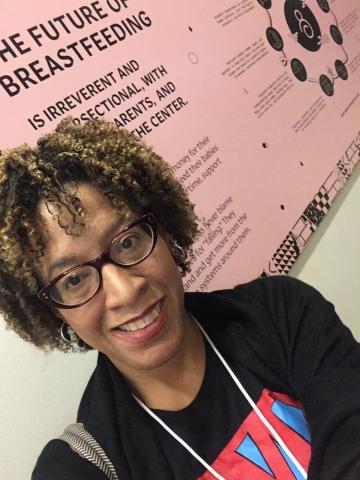 Breast Pump Hackathon & Policy Summit
Hacking breast pumps AND talking public policy solutions to support breastfeeding moms!?!?  I am looking forward to this weekend's Make the Breast Pump Not Suck Hackathon & Paid Family Leave Policy Summit!!  I'll be surrounded by moms, babes, engineers, advocates, and innovators all working to support and empower breastfeedings moms.  
Back in 2014, the first Hackathon explored improving the breast pump and the pumping experience for breastfeeding moms.The Hackathon unearthed that the breast pump was not the only thing that needed to be hacked and that moms face many struggles in trying to meet their breastfeeding goals.  Infact,  while 4 out of 5 U.S. mothers start out breastfeeding, less than half are still breastfeeding at 6 months postpartum. Moms of color struggle even more. Breastfeeding initiation rates for for African American moms are significantly lower than breastfeeding rates for other moms in almost half of the country and the disparity widens to by 25% in seven states.
Moms want to breastfeed, but the lack of access to paid leave is one of the barriers that keep many women, particularly women of color, from meeting their breastfeeding goals.  That's why I am excited that in addition to improving the pumping experience, this year's Hackathon includes the Make Family Leave Not Suck Policy Summit to explore expanding access to paid family and medical leave. Follow the conversation on social media using the hashtags #breastpumphackathon #breastfeedinginnovation #makefamilyleavenotsuck and check back here for updates.
Learn more about how you can get involved with expanding access to paid leave for all working families.