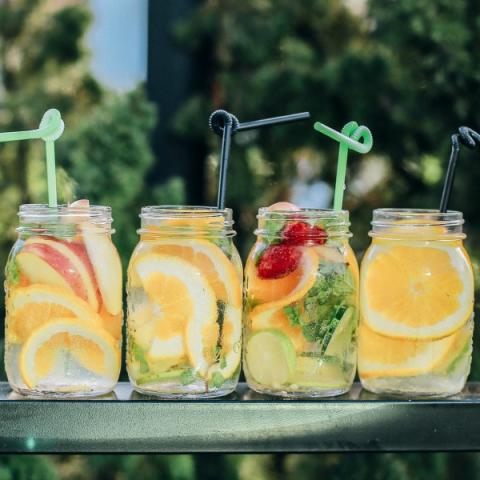 8 Tips for Healthy Summer Eating
The summer is well under way—kids are out of school, the days are long, and hot. Just because we are having summer fun, doesn't mean we can't make healthy eating choices. We've prepared some tips to get the whole family to eat healthy this summer!
TIP #1: Ditch the ice cream and opt for: popsicles, paletas, fresh fruit for dessert!
Check out our healthy yogurt fruit popsicles recipe here.
We love this yummy watermelon, mint and lemon paleta recipe from Frances at Discovering the World Through My Son's Eyes.
TIP #2: Instead of sugary drinks, how about a refreshing fruit infused water instead? Yummy! 
TIP #3: Add grilled veggies and fruits to your BBQ!
Here are some great tips for grilling fruit by the Produce Moms. 
TIP #4: Pack healthy snacks on trips, so you're not tempted to buy junk food on the go! #FoodFri
TIP #5: Make SMOOTHIES to refresh and to get those kids eating fruits and veggies!
TIP #6: FARM FRESH! Get kids excited about fruits and veggies by picking them! Look for local farms and check them out!
Tomatoes are all the rage in the summer, it is when they are the best because they are in season. We love this tomato Caprese salad.
TIP #7: Cut fruit up in fun shapes and arrange them in fun ways so that kids will be excited to eat them.
We love these patriotic red white and blue fruit kebabs from our friends at Hispana Global. 
TIP #8: Keep washed and cut fruit and veggies in easy to grab containers in the fridge.
Share your healthy summer eating tips with us in the comments below, and don't forget to follow #FoodFri for more food related conversation!