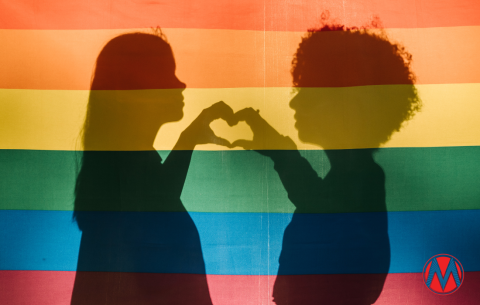 Your top #5Actions for this week: Friday, October 14, 2022
We have five important actions for you to take this week!
If you have already signed these actions (thank you!), please share them on your social networks as that helps more people get involved.
Thank you for all you do.
-- Sue Anne, Kristin, Diarra, Claudia, Elyssa, Felicia, and the rest of the MomsRising.org & MamásConPoder Team
Veterans Deserve Complete and Full Access to Reproductive Health Care
Right now we have a chance to safeguard reproductive rights and services–including abortion–for our veterans but we need your help! We're encouraging the Department of Veteran Affairs (VA) to expand their current proposed rule because it states that abortion care can only be sought by those in an circumstance in which a person was raped, became pregnant as a result of incest, or could potentially die due to pregnancy or giving birth. Although we commend the VA for taking a bold first step in the right direction to ensure that veterans and their dependents have access to the essential reproductive healthcare they need, they must take their efforts further by expanding the ruling to include abortion care for all veterans regardless of the circumstance.
Sign Our Letter: Urge the VA to drop the severe restrictions around the narrow circumstance in which abortion care can be provided.
How does the Child Tax Credit help your family?
The expansion of the Child Tax Credit has cut child poverty in half and boosted millions of families. We have an important opportunity the make sure those expansions continue by the end of the year but we will need your help calling on our elected leaders to do so. One major way you can help is let us know how your family uses the Child Tax Credit.
***How have you and your family been helped by the Child Tax Credit in the past and how would it impact you if Congress were to expand the CTC at the end of the year?***
The expanded Child Tax Credit is a big deal but we need your help to convince our elected leaders to make the expansion of the Child Tax Credit continue.
Share your Child Tax Credit story with MomsRising!
SIGN ON! Congress must act before the end of 2022 to protect DACA recipients!
The Fifth Circuit Court of Appeals just decided to allow people in the Deferred Action for Childhood Arrivals (DACA) program to renew their status – for now – but is sending a case challenging the legality of the DACA program back to the lower court to consider the new Biden administration regulation fortifying the program. The Fifth Circuit decision is a reprieve, a warning, and an urgent call to action for Congress to act for the lives of more than 800,000 DACA recipients who have built their lives here, who have started their families, who have served their communities throughout the pandemic. Congress must take immediate action to create permanent protections for the hundreds of thousands of people who were brought to this country as children, making it the only place they have ever called home.
Only Congress can protect DACA recipients now and provide permanent protections for them by passing legislation before the end of the year! Tell your members of Congress they must protect immigrant youth!
Quick signature for LGBTQ+ equality!
Passage of the Equality Act is a crucial step to protect LGBTQ+ people from discrimination and in fulfilling our nation's commitment to the civil and human rights of all people. Right now, there is a patchwork of different state laws with varying degrees of protection against discrimination, and in some states they are even going backwards and making it easier to discriminate against LGBTQ+ people. Your civil rights should not depend on your zip code or on who you are.
Quick signature: Tell Congress to pass the Equality Act NOW!
It's time to end Title 42, not expand it!
Title 42 denies asylum-seekers their right to seek safety in the United States. The Trump-era policy falsely cited vulnerable immigrant children and their parents as COVID-19 public health threats despite the fact that COVID was spreading endemically within the U.S.
Now, President Biden has expanded the policy to include Venezuelan nationals arriving at our border seeking asylum. We need President Biden to end the policy, not expand it!
Tell President Biden to protect our asylum process and end Title 42 once and for all!
P.S.– Have you made your plan to vote in the mid-term elections? Check your registration, find out your voting options and more at our handy link. http://www.momsrising.org/registe