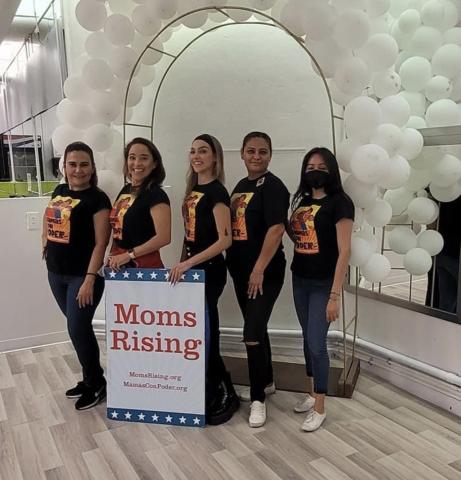 WOW!! A MOMent in Arizona: Community Power Party
On July 7th, in Tucson Arizona, over 65 people came together to build power in their community. Women, fathers, children, and super volunteers all showed up to raise their voices and to demand action for women, families, and our national economy. at the community power party, volunteers signed petitions urging Congress to act on immigration and other important campaigns!
It was a great time getting to know our Tucson super volunteers, including an exceptional performance by a guest Ballet Folklorico group named A Todo Folklore, all while eating delicious burritos!
Here are some things  super volunteers said about the power party:
"My name is Noelia. Being a Hub Leader and being able to participate in the organization of this event for MomsRising and MamásConPoder. , I am thrilled to see quite many family members from the community gathered, to meet the leaders who are raising their voices for our communities. It was an event, with a lot of information in a family atmosphere and a lot of joy" - Noelia O.
"Hi, I'm Ana Gonzalez. Meeting with  MamásConPoder was a great experience. It is good to know that our voice has value and that together we can achieve changes in our community!" - Ana G.
"It was a pleasure to receive the invitation to the MamásConPoder gathering ! I want to thank the organizers for how well they treated us. It felt great to be able to dance for the other participants" - A Todo Folklore Dancer