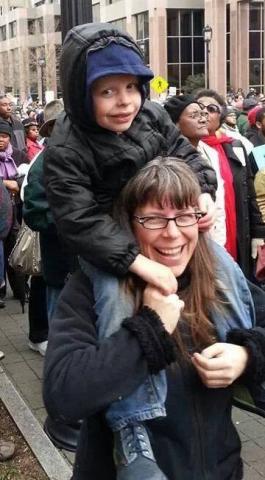 Why I'm Joining the Moral March on Raleigh
I have lived in North Carolina since I was two years old, and now I'm raising my son here. I have personally been from Murphy to Manteo (not all in one day!) and I truly love this state.
I attended the very first HKonJ (Historic Thousands on Jones Street) 11 years ago, and almost all of them since then! Thanks to the visionary leadership of the Reverend William Barber of the NC NAACP organizing HKonJ and then Moral Mondays we have been able to bring together a huge community of advocates around civil rights, the environment, workers, women's rights, stopping unjust wars, and much more. It's important for me to raise my voice along side theirs because I know we are all in this together.
We have to take our state back from those who only want power and money. We have to stand together at HKonJ, now known as the Moral March on Raleigh, to show our strength and build this community for the future.