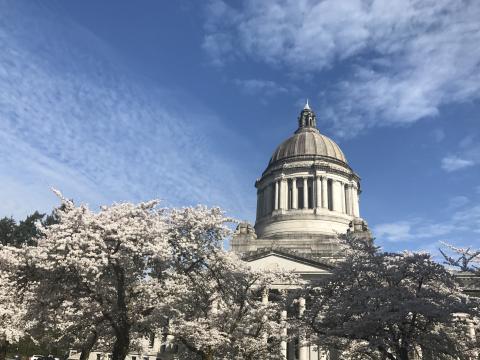 Washington's PFML program is experiencing significant delays 
Washington Paid Family and Medical Leave (PFML) Program, which is run by the Employment Security Department (ESD) of Washington State, launched on January 2, 2020. This is the first program of its kind to be built from scratch and, demand for the program has been much higher than anyone expected. Since launch, the program has received over 30,000 applications. The program only expected around 7,000 applications in the first month based on the data from other state's PFML programs. 
This massive influx of applications has created a substantial delay in the review of applications and payment of benefits. Currently, ESD currently estimates that it could take up to ten weeks of process complete applications. In addition, ESD is estimating up to two weeks of processing time to pay weekly benefits once an application is approved. 
ESD is working around the clock to address this unacceptable delay. They have hired additional staff, brought staff in from other departments to review applications, and have staff working overtime to work through as many applications as possible. The peak that occured with the January 1 launch also appears to be over so staff are now focused on working through the backlog. ESD is also in the process of hiring hundreds of new staff, both permanent and temporary, to quickly address the large number of applications and ensure that ESD is able review applications are reviewed within two weeks of receipt. 
Important information for current applicants: 
All approved applications will be able to collect back-pay if they did not receive benefits while on leave. Applicants can have their applications prioritized if they are experiencing financial hardship as a result of the delay. The Employment Security Department will put applications and payments to the front of the line for families in financial distress from delayed benefits. You can learn how to apply for this expedited processing on ESD's hardship page.
To make sure your application can be processed as quickly as possible it is critical to make sure the application is complete. Incomplete applications take longer to process, so please make sure your application is complete. Even after you've submitted it, you can double-check that you've included everything ESD needs by downloading the application checklist.
Have questions about the PFML program?
When ESD staff are not on the phone or responding to email, they are able to help review and process applications. You can find answers to most of the questions ESD is hearing on the phones and in emails on our website, and we regularly update the technical support and more answers pages with the latest frequently asked questions. Before reaching out, please explore our site and see if the answer you need is here. 
We can help too: If you have questions about how the program works, you can also reach out to MomsRising for help at wainfo@momsrising.org