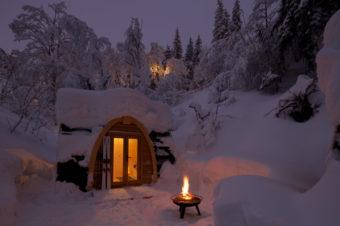 Wanting to crawl into your cave? Here's why
This Wednesday the 21st marks the winter solstice, the longest night of the year and the first day of winter. The solstice is significant on many levels, but for me, it always signifies an invitation to honor and embrace the time of year when nature calls us to go inward.
We live in a culture that is perpetually in motion. We're constantly responding to events, trends and tides that pull us outside of ourselves and into a sea of 24/7 busy-ness. But if we slow down enough to take time to connect with our natural rhythms, we'll feel a strong tug this time of year to rest and reflect, renew and replenish and do the inner work necessary to prepare for an active spring. Think of this time as internal composting for a robust spring garden.
But life calls—so while crawling into a warm cave to hibernate for three months may sound enticing—we have to find a balance. What does "going inward" during these winter months look like for those of us with kids, jobs, businesses and households to run?
Consider trying one or two of the following ideas to take advantage of this rich time for introspection:
Practice deep listening: what is your body saying it needs right now? Your soul? Stillness … action …release? Get in touch with your rhythms and respond to your needs.
Connect with your inner writer: this is a great time for writing or journaling. Check out The Artist's Way from the library and practice some of Julia Cameron's great exercises.
Enjoy some contemplative reading and reflective, soulful music (I love the book Sabbath by Wayne Muller and Loreena McKennitt's lyrical Book of Secrets this time of year).
Build in time for extra sleep and rest—there is a reason you feel like crawling in a cave. Listen to your body.
Schedule a one day or a weekend retreat—check out my tips here for a personal retreat and my upcoming schedule. Note: If you're in career transition, read Why You Need a Career Coach (but probably don't know it) and reach out for a complimentary consult with Senior Career Coach Angela at our sister company Career Strategists.
Try different types of replenishing movement such as restorative or yin yoga, or yoga nidra, qi gong or long, lazy hikes in nature.
Cook some deeply nourishing foods (I love my favorite delicious and nutritious hearty butternut squash and spicy garbanzo bean soups this time of year).
Plan one-on-one dates or intentional small group gatherings with close friends rather than large parties; take time to feed one another through soulful conversation and connection. (If you're feeling called to find your tribe, consider becoming a RTA-Certified Facilitator  –$100 off training through 12/31–and leading a Personal Renewal Group).
Try eating breakfast in silence alone or with your family (with the TV off, quiet music is ok). You can do this at the table or wherever you're enjoying your meal. Listen to the sounds around you and really take time to taste and see, taste and savor your food.
Consider starting or reviving a prayer, meditation or gratitude practice (read more about tips for starting your day intentionally).
For years, I used to make myself "get out there" in January, launching new programs and trying to meet the demand of our clients—a frenzy caused in large part by the manic media grabbing us by the shirt collar with a firm order to "Get out there and make those 2017 New Year's Resolutions happen—NOW!" (A cannon launch is truly the last thing most of us feel like doing in the cold, dark winter months!)
But after many decades I finally learned that for me, January is a fertile time for writing, reflecting, naming and honoring my successes from the previous year and more importantly– taking time to listen to what my internal rhythms were dictating.
If you find you've already committed to a crazy-busy January but your strongest desire is to pull back, rest and reflect– you can always change your mind. Permission granted!
My deepest gratitude to all my blog readers and everyone in my community for your ongoing support throughout 2016. You make my work pure joy—thank you! Please let me know how my team and I can support you this upcoming year. Don't hesitate to call or email us: 512-459-6700 or info@reneetrudeau.com. I hope to see you soon and please consider inviting me to lead a custom work-life effectiveness program, workshop or retreat for your work group or organization in 2017-this is my zone of genus! Take good care and let us know how your "composting" is going this winter on our Live Inside Out community.
*/
Check out Renee's upcoming national events. To read more of Renee's award-winning blog posts, go to www.reneetrudeau.com/blog.