Victory for Moms! Tide Agrees to Reformulate!
You did it! Procter & Gamble has just agreed to reformulate Tide and Tide Free & Gentle to drastically reduce the levels of the cancer-causing chemical 1,4-dioxane! Learn more.
In just one short year, you moved the biggest consumer product company on the planet to make this change.  Together, we not only made a difference for our own health, we made Tide safer for the millions of people who use it globally.
Quite frankly, that is amazing! We've been blogging on MomsRising about the Tide: Take the Cancer Out campaign for a year, and this victory shows that our voices truly do matter, and that we can make real change.
Lori Alper, founder of Groovy Green Livin, is the heroine of this story - flanked by heroines on all sides who raised their voices - for her courage to stand up for what she believes in. She started the Change.org petition to Procter & Gamble that amassed more than 78,000 signatures, giving us all a venue for demanding what is essentially a human right: products free from toxic chemicals that harm our health, starting with the top-selling detergent in the country. Watch this short video to see how these heroines made such compelling change in a short time!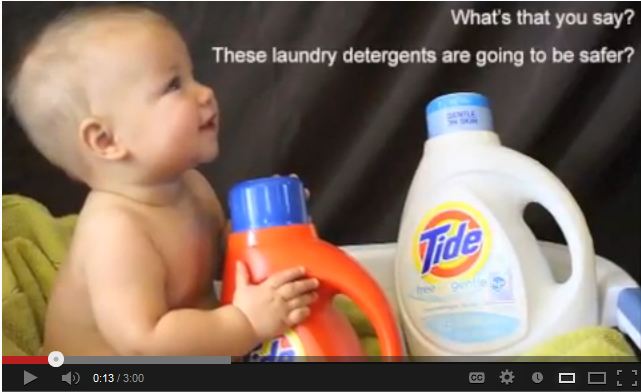 P&G still has a long way to go to make their products safe. But in the meantime, we want to applaud them on this move to make Tide safer to let them know how important it is to us that they respond to our concerns. Will you take a moment to send them a thank you email?