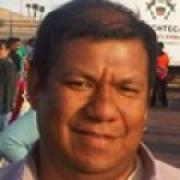 Pablo Alvarado
Pablo Alvarado is the executive director of the National Day Laborer Organizing Network.
Blog Post List
Please join this urgent action to help ensure day laborers have an avenue to legalization! As you know, the National Day Laborer Organizing Network's (NDLON's) top legislative priority is to ensure that day laborers are not excluded from eventual legalization. Toward that end, NDLON is strongly supporting Maryland Senator Ben Cardin's Amendment (#1294) to add a Community Service component to the Senate bill's legalization program. The bill now requires applicants to demonstrate employment history 6 years after receiving provisional status and again at 10 years. This means many immigrants will...
After his reelection, speculation quickly began about what the second term of President Obama will mean for immigrant communities. While we breathed a sigh of relief following the defeat of Mitt Romney's self-deportation politics, it would be irresponsible for us to return to 2008 levels of hope for change without first taking a critical look at President Obama's record and seeing concrete indicators that demonstrate his next term will be different. Especially for parents who may be feeling the relief of their children receiving deferred action but who themselves still live with the threat of...