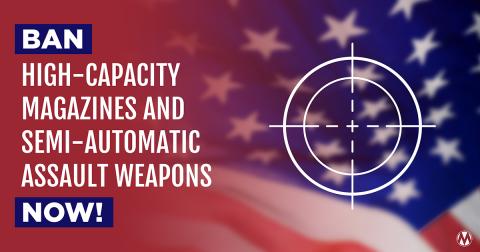 Top #5Actions of the Past Week: Sunday, April 16, 2023
QUICK SIGNATURE: Important Update on How You Can Protect Medication Abortion!
Access to mifepristone, a safe and effective abortion drug that has been used by more than five million people since the FDA approved it more than 20 years ago is still in terrible danger.
Last night, the U.S. Court of Appeals of the 5th Circuit court issued a ruling that totally negates the needs of women, mothers, and people in need of immediate reproductive care! So we are teaming up with reproductive justice allies to file an amicus brief. This is our opportunity to make our voices heard and help the courts understand the far-reaching consequences of their decision.
In this current crisis, we need the courts to do their job and take all necessary steps to protect patients, providers, and protect our reproductive rights! Medication abortion is one of the only available ways to access abortion, this includes miscarriage management, especially in states where abortion services are suspended and outlawed. Millions of people will be negatively impacted if anti-abortionist win this.
Join MomsRising and thousands of people across the country in signing the People's Brief!
Survey on the impacts of child care and pre-k!
As an advocate for children and families and the incredible work you have done to help build a nation where families can thrive, we'd be delighted if you would join MomsRising to tell us about what families (like yours!) need from childcare and other early childhood supports that help families bloom and blossom! Would you take 5-10 minutes to fill out this survey? We will be using this information to help shape our campaigns and work in the coming year, so don't miss your chance to weigh in.
Quick survey for feedback on child care solutions!
Send a Letter to the Editor to protect SNAP!
Our families are struggling enough as it is to afford the rising costs of food. But now extremist Republicans in the U.S. House of Representatives are planning to make it even harder for many families to feed their children by making massive cuts and restrictions to the Supplemental Nutrition Assistance Program (SNAP or food stamps). Members of Congress are home right now for their April recess and we want to flood local newspapers with messages on the importance of protecting SNAP.
Send a Letter to the Editor to your local newspaper NOW speaking up for the protection of SNAP! (Don't worry–our cool tool makes it super easy for you to submit a letter to your local paper. We'll walk you through all the steps and even supply sample language!)
Contribute to stop book bans and censorship in Florida!
Governor DeSantis and Florida Republican leaders continue to pass and expand laws to promote book bans and censorship. These laws, and the culture of fear around them, have led to public school leaders pulling thousands of books from library shelves in schools and classrooms, revisions to core curriculum, and increased teacher shortages.
The movement to protect the freedom to learn and read is growing, but we can't keep it growing without your help! Here is what your donation can help fund:
$80.00 will buy snacks for Banned Book Bash volunteers for one event
$100.00 will help with gas mileage to distribute books across communities
$300.00 will buy four hundred QR code stickers for books
$2,000.00 will buy about two hundred books from the banned book lists
*DONATE TODAY to help MomsRising protect the FREEDOM to read and learn in Florida!
Tell Congress to stop glorifying guns, starting with a ban on assault weapons!
Military-style semi-automatic assault weapons were used in the Nashville and Louisville mass shootings, just like they were used in mass shooting tragedies from Sandy Hook to Parkland, Charleston to Atlanta, Pittsburgh to Las Vegas, El Paso to Buffalo, and now Nashville. They are designed to efficiently kill as many people as possible in the shortest amount of time. There's no good reason for civilians to own assault weapons and high-capacity magazines, which are the ultimate symbols of gun glorification that are turning our schools, malls, concerts, movie theaters, places of worship, stores, highways, parades, other public spaces, and even holidays into war zones filled with terror, devastation and terrible loss.
Tell Congress to stop the gun glorification and ban assault weapons and high-cap magazines now!
-- Sue Anne, Kristin, Diarra, Elyssa, Lauren, Nina, Gloria, and the rest of the MomsRising.org & MamásConPoder Team