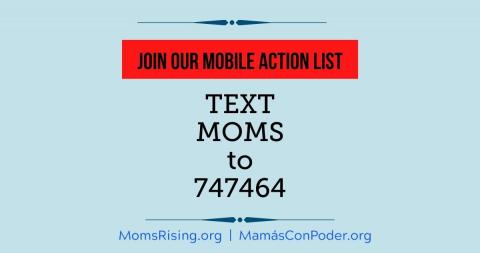 Top #5Actions of the Past Week: November 20, 2020
With the election mostly behind us (except in Georgia, more on that in the coming weeks!!) and the holidays approaching, there's still a lot to be done. Our leading action this week is asking you to share your experience with us about how COVID-19 is impacting your life in order to help push through COVID-19 relief in Congress. We know it can be hard to share, but these stories help us when we talk to your elected officials about legislation and other efforts to help get us out of this pandemic crisis. We make sharing your experience as easy as possible with a simple form and you can see that action below.
We also have actions on the importance of investing in counselors in schools instead of police in schools, a state-based COVID-19 public safety campaign we hope you support, information about how to get on our rapid response text stream, and, last but not least, we share a brand-new webinar recorded this morning talking about children's health. Please watch, comment and share with your friends and families.
As always, we appreciate the work that you are doing every day in your homes, cities, states and country.
-- Sue Anne, Kristin, Ruth, Beatriz, Felicia, Claudia, Jordan, and the rest of the MomsRising / MamásConPoder Team
How has your family been impacted by the coronavirus (COVID-19) pandemic?
The pandemic is taking an extreme toll on mothers, many of whom are losing their jobs, or forced to reduce hours both because the jobs are disappearing AND because of the closures of schools and childcare centers. And just as the virus is surging again, closing more schools and businesses, the limited benefits Congress passed in the spring are set to expire at the end of December - in just a few weeks. We need to make sure our Congressional leaders understand the pain our families are experiencing right now.
Share how the pandemic is impacting your family and we'll share these stories with elected leaders, the media, and policy makers.
Take Action! 300,000 Kids under the age of 12 have been arrested!
School counselors, nurses, social workers, and psychologists are trained to support children, and in schools where these professionals are able to provide services we see improved attendance rates, better academic achievement, and higher graduation rates. These same schools also see lower rates of suspension, expulsion, and other disciplinary incidents. The data on this is clear. The presence of school-based mental health providers doesn't just improve outcomes for students, but also improves overall school safety.
The Counseling Not Criminalization Act is an important step in shifting resources away from practices that harm and push kids out of school into what helps students thrive, keeps schools safe, and ends the criminalization of kids in schools.
The time is NOW to stand for students and end the regular presence of law enforcement in schools. Sign on!
Quick signature to slow the spread of COVID-19!
We are in crisis as more people than ever in the U.S. currently have the coronavirus (COVID-19), over 250,000 people have now lost their lives to the disease, and case numbers are rising in ALL 50 states.
When one city in any state sees a surge, that can quickly spread and endanger the entire state—and the states around them. Governors are on the frontlines of keeping our communities healthy and safe during this pandemic and can work together to help control hotspots in their states and regions.
Sign on to let every governor know the moms of America are behind them all the way to urgently follow the direction of medical experts to stem the spread of coronavirus!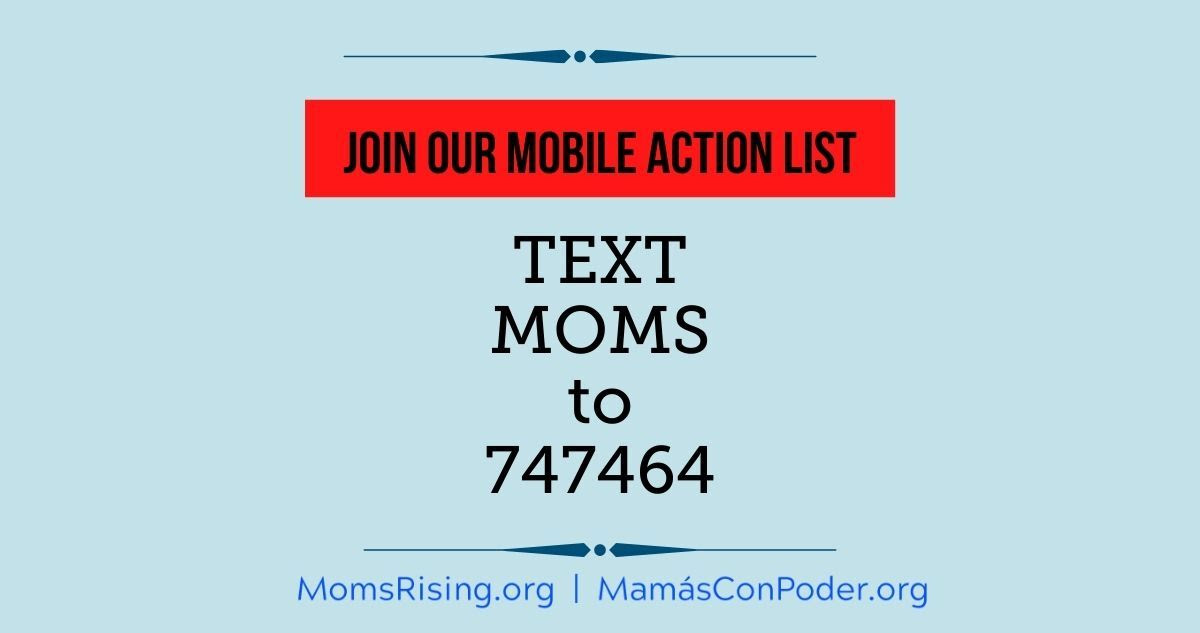 Have you joined our mobile list?
Have you signed up for our mobile action list? We send messages 1-2 times per week to our mobile list with our latest, and most important, actions. These messages allow you to quickly contact your representatives via a simple phone call.
Text MOMS to 747464 to join.
How we can protect kids' health webinar [recording]
Last week, the U.S. Supreme Court heard yet another challenge to the Affordable Care Act (ACA) — and with it, a threat to the 10 million kids covered by the Children's Health Insurance Program (CHIP). Thankfully — there are steps that we can take *right now* to protect children's health. Today, we teamed up with First Focus Campaign for Children on a webinar about how we can protect kids' health.
Watch and share our webinar about the CHIP CARING for Kids Act!