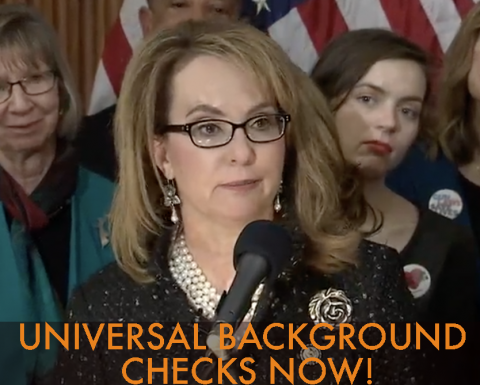 Top #5Actions of the Past Week: January 27, 2019
The Shutdown crisis has been averted, for now. A huge thank you to the thousands of MomsRising members who called their U.S. Senators, sent emails, wrote letters of protest, visited congressional offices, shared personal stories about how the shutdown was affecting their families, and in other ways spoke out for sensible spending and against President Trump's racist, heartless immigration priorities. You were heard. 
This shutdown was painful and unnecessary and the harm it caused families, communities, our economy and our country cannot be fully undone. Never again can we allow this President, or any president, to hold federal employees and the federal government hostage to a politically-motivated, completely wasteful spending priority. Read MomsRising's full statement on the Shutdown here. 
We remain on watch for what's coming next, and thank you in advance for being ready to go if and when the time comes once again. In the meantime, please find our weekly list of top actions in urgent need of your support, below. THANK YOU for all you do, and PLEASE SHARE this important list with friends and family. Here's the list! => 
BACKGROUND: In a shocking revelation, the Inspector General of the Department of Health and Human Services (HHS) says that not only were "thousands" more migrant children separated by the Trump administration than previously known, but that they didn't even know how many children were taken away from their families because of failures to track families as they were being separated!
It is horrific that thousands of children were forcibly removed from their parents and unspeakable that the fate of these children is still unknown. To date, no one has been held accountable for this ethical and humanitarian disaster, instead President Trump continues to demand more funding for the very agencies that separated children as a condition for reopening the government.
Sign on to tell Secretary Nielsen to immediately end these cruel policies and practices and reunite every child.
Find other ways to take action now on our blog: 5 Ways You Can Respond to the Family Separation Crisis.

2. Urge Congress: Pass universal background checks! 
BACKGROUND: In November 2018, dozens of candidates ran on gun safety and won, changing the balance of power in Washington, D.C., and promising that gun safety would be a top priority for the 116th Congress. Less than a week after being sworn into office, the new leadership delivered. Congress has just introduced bipartisan legislation to strengthen background checks on all gun sales. It's now up to us to help push it forward. In the U.S. House of Representatives, five Democrats and five Republicans introduced the Bipartisan Background Checks Act of 2019 (H.R. 8) in honor of former Congresswoman Gabrielle Giffords on the 8th anniversary of the Tucson shooting that left 19 people dead or injured, including Giffords. In the U.S. Senate, Senator Chris Murphy (D-CT) introduced the companion legislation, The Background Check Expansion Act. Join us to tell Congress that moms and families want universal background checks NOW to keep our kids and communities safe!

3. Tell Your Member of Congress: Co-sponsor the Paycheck Fairness Act! 
BACKGROUND: Why do we need the Paycheck Fairness Act? Because right now, women of color and moms still earn far too little compared to white men and dads. Moms are typically paid just 69 cents for every dollar paid to dads, while Latinas are paid 53 cents, Native American women 58 cents, Black women 61 cents, and Asian women 85 cents for every dollar paid to white men. Overall, women make 80 cents on the dollar. This has to stop! We need the Paycheck Fairness Act to be reintroduced with strong support from our members of Congress. Raise your voice now for the Paycheck Fairness Act!

4. Send a Message to Google: Kids' apps should be for kids, not advertisers!
BACKGROUND: Apps for kids shouldn't serve deceptive ads, collect personal data, or trick children into making in-app purchases – but Google recommends a slew of "family-friendly" apps that do just that! Join us to tell Google that parents should be able to trust that anything recommended "for children" is actually safe for children. By adopting CCFC's Kids' App Store Standards – simple rules that require a human review of each app and ban in-app purchases, unfair advertising, and illegal data collection – Google can make parents' lives easier, and kids' experiences safer.

5. Will You Make a Matched Gift?
BACKGROUND: We need your support to fuel our work fighting for moms and families. Every contribution made will be immediately MATCHED by another generous donor! A $25 gift becomes $50. Your $100 contribution becomes $200! Thank you for your support. It means everything to us.
Thank you for all you do!