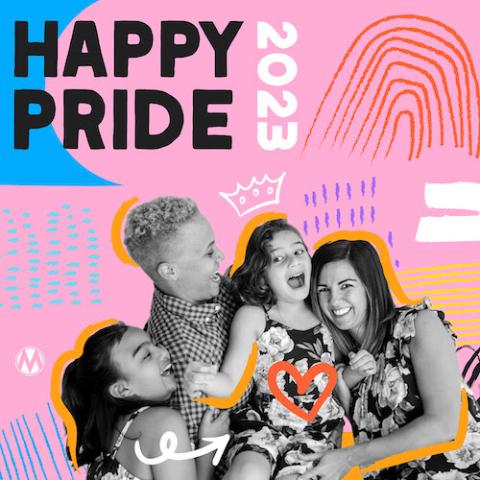 Top #5Actions of the Past Week: Friday, June 30, 2023
How can we celebrate Immigrant Heritage Month? Find out here!
This Immigrant Heritage Month we must speak up for our immigrant family members, co-workers, friends, and neighbors! Right now, immigrants are under attack across the nation. Moms know how important our immigrant community members are in keeping our families and kids healthy. Immigrants make up 17% of the nation's healthcare workers, 18% of childcare workers, 38% of home health aides and 12% of the education workforce – caregivers in every sense of the word! So how do we thank our amazing caregivers and the entire immigrant community this Immigrant Heritage Month? We get Congress to support permanent protections for immigrant parents and children!
SIGN ON! Celebrate Immigrant Heritage Month with permanent protections!
SIGN NOW: No to the Republican Tax Scam 2.0!
The House of Representatives Republicans are at it again! In the same month they cut SNAP (food stamps) for older adults and limited funding for childcare and WIC, they also introduced a new tax bill that would give massive tax cuts to wealthy corporations and the super rich! We will not stand quietly by as more tax breaks are given to Big Business while our families suffer!
SIGN OUR LETTER NOW calling on Congress to make the wealthy and mega-corporations pay their fair share, not give them more tax cuts!
Share Your Story of Police in Schools!
Learning is a tender thing, worthy of protecting, and the physical, social, and emotional health of children in schools is critical to success and safety. Yet many states reported two to three times as many police officers in schools as social workers, and five states reported more police officers in schools than nurses. There are also measurable ways to increase school safety that don't promote the school-to-prison pipeline and have been proven to be successful. We are collecting stories to create materials to educate school districts, legislators and lawmakers about school safety and student support.
Our Children Deserve to Learn in Police-Free Environments! Share Your Story About Police in Schools!
Celebrate Pride by taking action for LGBTQ+ rights
We are in the final week of Pride Month. Pride Month is a celebration of the LGBTQ+ community and all of the people past and present who have fought to make our country and lives safer and stronger. This Pride Month MomsRising is calling on Congress to pass several important pieces of legislation that will strengthen and protect the lives and rights of the LGBTQ+ community.
Add your name now to our letter urging Congress to pass these important and long overdue pieces of legislation!
We need your immigration story to show our policymakers why immigrants are important to our nation!
Immigrants are a core piece of the nation's history and so many of us have an immigration story from our own family's voyage to the U.S. Do you know your own family's immigration story, if you have one? Maybe there is an immigrant currently in your family or among your friends and community that is having a positive impact on your life? Please share your immigration story or the story of immigrants in your community who are critical to the strength of your community!
SHARE YOUR STORY! Tell us your family's immigration story or the story of an immigrant critical to your community!
P.S.– Do you have experience using SNAP (also called food stamps or EBT)? How has this program helped your family put food on the table? At a time when we find ourselves once again having to defend this vital program your stories are SUPER important! Share your SNAP story with MomsRising (you can even do it anonymously).