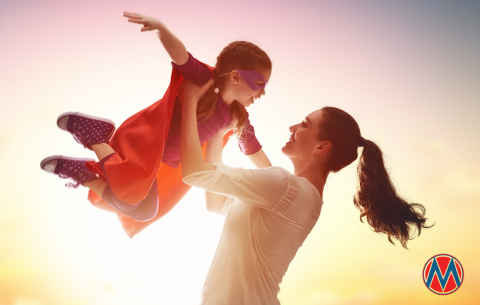 Top #5Actions of the Past Week: Friday, April 28, 2023
Quick signature: Thank Biden for his Executive Order to improve care!
This week, the Biden/Harris administration issued a bold, transformative, and badly needed Executive Order to improve our nation's care infrastructure. At a time when millions of families cannot access or afford the child care, elder care, and/or disability care we need, these measures will support moms, family caregivers, care workers, businesses, communities, and our economy.
Let's keep up the MOMentum for child care, elder and disability care, paid family and medical leave, and a strong care infrastructure by thanking President Biden for these executive actions and urging Congress to finish the job!
Sign on now to thank President Biden for his Executive Order and to urge your members of Congress to immediately take action to strengthen our care infrastructure too!
ACT NOW: MomsRising Limited Edition Merch
Our limited edition merch is going fast! Celebrate yourself, and all the moms and mom-figures in your life! You can feel great about gifting these pieces as the contributions will support MomsRising's mission of increasing family economic security, decreasing discrimination, and building a nation where both businesses and families can thrive.
Act now to receive your order in time for Mother's Day gifting!
Quick signature: No barriers for food and health care!
Everyone should have access to food and health care. Period. But Republican leadership in Congress is demanding deep cuts to programs that would leave millions hungry and uninsured, and threatening to default on our national debt unless they get what they want: Cuts to programs that families and our economy need. This is ridiculous. Instead of taking health care and food away from children, families, people with disabilities, and seniors, Congress should do more to make the wealthy and big corporations pay their fair share of taxes so we can invest that money in programs struggling families and our economy need.
Quick signature: Tell Congress NO cuts to SNAP or Medicaid!
Republicans want to default on our families! Watch our video and take action!
This is not a drill! Republicans in Congress are manufacturing a MAJOR crisis and putting the health, education, and well-being of our families and economy on the line. Republicans are burying it in wonky language like "debt ceiling" and "deficit." But we won't be fooled!
Earlier this week the House of Representatives, led by Speaker McCarthy (R ) and extremist Republicans, passed a terrible bill that briefly raises the debt ceiling at the cost of major spending cuts for Medicaid, Medicare, food stamps (SNAP), WIC, child care, veteran's programs, and other vital programs. The truth is Republicans in Congress want to default on our children and families!
This fight is just beginning though! We need to let Congress know that we are paying attention, understand what is going on, and will speak out against any harm Republicans plan to do to our families, safety net programs, or economy.
Watch our video explaining what the debt ceiling is and why this truly matters to your family and then sign our letter calling on Congress to raise the debt ceiling without delay!
Have SNAP or Medicaid boosted your family?
The Republican plan to cut SNAP and Medicaid is unacceptable. Low-income families should not have barriers for food and health care. Onerous work reporting requirements or harsh time limits for recipients will kick millions of people off of these critical programs, including families with school-aged children. Your voice is needed to make sure that people who need assistance with food and health care can get it!
Please tell us about your experiences with SNAP and Medicaid – we'll share it directly with leaders! Personal experiences are powerful and can make a HUGE difference in helping elected leaders and our communities understand the REAL impact of public policies on families.
-- Sue Anne, Kristin, Donna, Felicia, Taylor, Elyssa, and the rest of the MomsRising.org & MamásConPoder Team