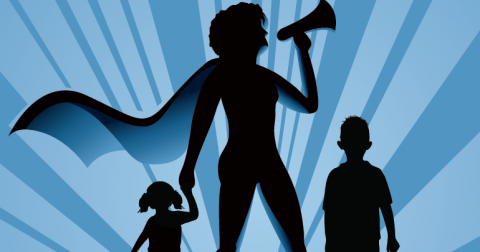 Top #5Actions of the Past Week: December 14, 2018
Greetings! Today we remember everyone affected by the tragedy at Sandy Hook. We will never give up the fight to protect our communities from gun violence.
We're also celebrating two wins in Congress, directly fueled by your incredibly parent power. First: the U.S. Congress approved a Farm Bill that protects SNAP (food stamps). And the U.S. House and Senate both passed the groundbreaking Preventing Maternal Deaths Act. Thank you for all of your calls, signatures and stories on these and every issue. Together we are powerful.  
Let's keep that momentum going. Please see our latest list of top, urgent and important actions for your consideration below. Please be sure to share with friends and family too.  
Thank you for all you do, and here we go! => 
1. The Clock is Ticking! Urge Congress to support breastfeeding moms!
BACKGROUND: The clock is ticking! Join us right now in urging Congress to stand up for breastfeeding moms and pass the Supporting Working Moms Act and Fairness for Breastfeeding Mothers Act before they head home for the holidays.
2. There's Only One Day Left for Health Care Open Enrollment for 2019!
BACKGROUND: Healthcare.gov is open for business through tomorrow, December 15th. In the last days of open enrollment, time is short and we need YOU to be a #HealthcareHero by helping us spread the word! We need your voice! While the marketplaces are stable, enrollment is down 11% so far. Considering President Trump cut the marketing budget for open enrollment by 90% this comes as no surprise—which is why we are looking for YOU to be a #HealthcareHero and help people learn about their health care coverage options on www.healthcare.gov! We've created a handy bilingual Open Enrollment toolkit that you can use to spread the word about open enrollment and be a #HealthcareHero. Sign up now to get your toolkit! Take action and help get the word out about open enrollment in health care.
3. Send a QUICK Letter to STOP Funding For Family Separation
BACKGROUND: Even as hundreds of children remain terrified and alone in detention centers, the Trump administration is escalating its family detention plans and asking for billions of dollars to finance the same agencies that have tear gassed and incarcerated mothers and children. Join us today in writing a Letter to the Editor to tell members of Congress that it's past time to stop wasting taxpayer dollars on the harmful immigration enforcement system.
4. Pledge to Continue to Fight for Gun Safety in 2019
BACKGROUND: Every year, more than 100,000 people in the United States die or are injured by firearms. America's moms mourn every person killed and every child victimized and traumatized by the epidemic of gun violence that is plaguing our country, and we must do better in 2019. Stand with MomsRising to let leaders know that we demand they act to advance gun safety and community safety immediately. We will deliver pledge signatures to every member of Congress so they know that we are paying attention, watching their votes, and counting on them to prioritize families over the gun lobby.
5. #KeepMarching: It's a Year-End Match!
BACKGROUND: As we head into 2019, we're facing some of the greatest challenges of our movement — protecting health care, reducing gun violence, fighting for immigrant families' rights, shining a bright spotlight on the maternal mortality crisis, and so much more. To win for moms and families, we must get stronger. Can you help? Please help us hit the ground running in 2019 with the most generous contribution you can — and your gift before Dec. 31 will be MATCHED! Thank you. Your gift means so much to us, to our movement, and to all the people who benefit from your generosity.
Thanks for all you do. Together we are more powerful than the forces seeking to divide us.