Tips Tuesday: How to Buy Antibiotic-Free Meat
Fireworks. Barbeques. Antibiotics? 
When it comes to Fourth of July traditions, one of these things is not like the others. Unfortunately, antibiotics can crash your summer barbeque depending on the kind of meat you purchase. Antibiotics have become so rampant in meat that we're starting to see a trend of increasing antibiotic resistance, one that shows no sign of slowing down. The U.S. Food and Drug Administration, Centers for Disease Control and Prevention, the American Academy of Pediatrics, and the American Medical Association all have highlighted the link between non-therapeutic uses of antibiotics in food animal production and the crisis of antibiotic resistance in humans.
So what's a meat buyer to do when the ultimate grilling holiday is around the corner? By learning how to decode those mysterious supermarket labels, you can make sure you're purchasing antibiotic free meat.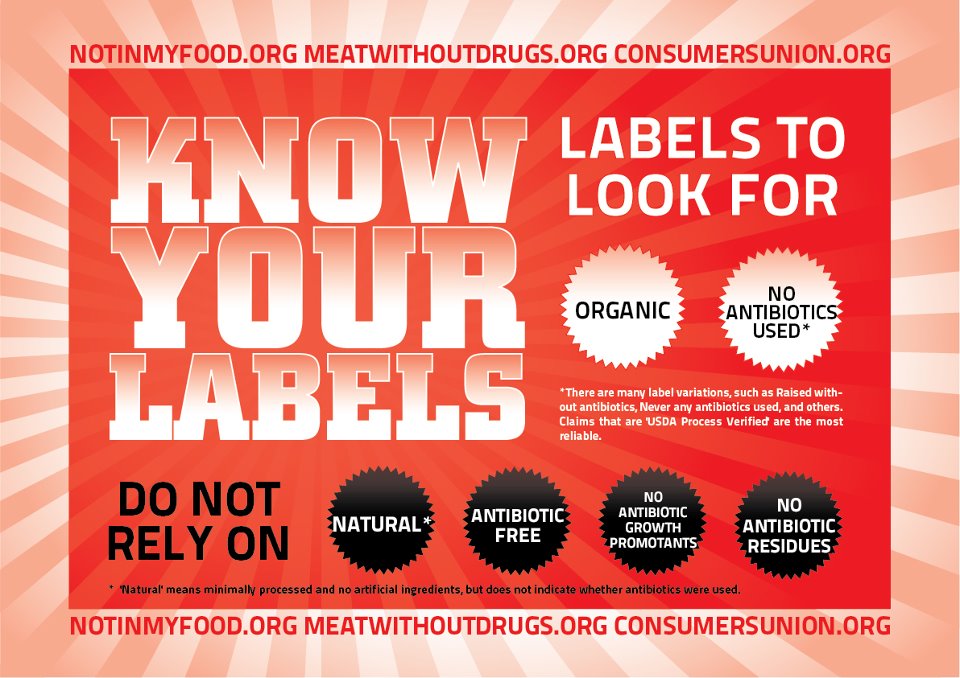 USDA Organic: If you see meat or poultry at the grocery store that's labeled USDA Organic, that means the animals were never given any antibiotics. This is your safest bet when it comes to buying antibiotic free meats. You can also generally trust a "No Antibiotics Administered" label.
Natural: Natural does not refer to antibiotics in the meat. The basic translation for a "Natural" label is that food coloring and artificial ingredients weren't used in the final preperations of the meat.
Antibiotic Free and No Antiobiotic Residues: These labels sound promising, right? Unfortunately, they don't mean much. They're not USDA approved labels, so you can't rely on their accuracy.
Take Action:  MomsRising is working with Meat Without Drugs to get antibiotics out of the food chain by asking Trader Joe's to start only selling antibiotic free poultry and meat. Retailers can drive change through their supply chains, but they need to hear from you first! Sign our open letter and ask Trader Joe's to be a leader in getting antibiotics out of the food chain. 
Learn More: Check out these great resources from the MomsRising blog and from our partners the Consumers Union to learn more about this important issue.