Tweetchat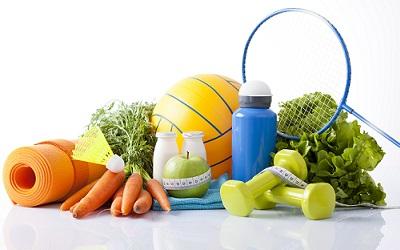 Tips To Help You Maintain Those Healthy New Year's Resolutions #FoodFri
Author's Note: Although this chat ended you can click to read the January 8, 2016 #FoodFri STORIFY - a curated list of said chat's tweets compiled into a story format, to learn more about the topic, review chat resources and engage with chat panelist(s) and participants.
How are you doing on your healthy New Year's resolutions? We're a little more than a week into the New Year and my Facebook feed is filled with individuals who have already thrown in the towel.
We do NOT want this to be you!
Join #FoodFri on January 8, 2016 at 1p.m. EST to chat with real Moms - @goodgirlgonered, @Mominthecity and @dianalimongi, about their healthy journeys and how they manage to maintain their healthy resolutions. They'll share what's worked for them and even what hasn't.
Spread the word by clicking below.
Tweet: 2016 health goals? Share them on 1/8 @ 1pET at #FoodFri http://ctt.ec/bePDT+ @MomsRising @goodgirlgonered @Mominthecity @dianalimongi
Learn more about this week's co-hosts by scrolling down.
---
To join and follow the conversation on Twitter use the #FoodFri Hashtag in each tweet.
You can also follow the chat on Twubs.com/FoodFri. Twubs allows you to follow MomsRising's registered hashtags by creating an account. Below I have noted the steps.
Create an account using an email or your Twitter account.
Enter the desired hashtag, #FoodFri, #WellnessWed or #EcoTipTue, in
the search box found at the top of the page. Click Enter. A new page
will open with the desired chat.
Find the "Join This Twub" button found on the right-hand side bar and join the group.
Adjust the speed of the conversation to your liking. Options are: Fast, Medium, Slow, Slower, or Slowest.
Introduce yourself and join the conversation, by entering your
comment, tips, or questions in the "Tweet to #FoodFri as [YourName] box"
Or, respond to a specific tweet by hovering over the right-hand side of the individual's tweet and selecting one of the icons.
More about our #FoodFri Featured Co-Host(s):
---