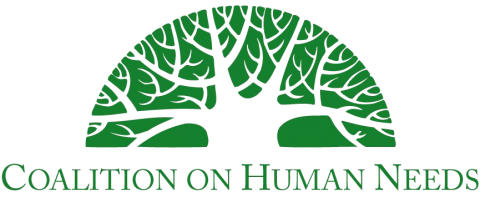 The Human Needs Report: Stopgap Spending Measure Passes, Public Charge Comments Submitted, Farm Bill Nears Passage, and More
The Coalition on Human Needs just released another edition of the Human Needs Report. Read on for the latest on the stopgap spending bill, the proposed Public Charge rule, farm bill negotiations, TANF, criminal justice reform, and the new Consumer Finance Protection Bureau Director. Click here for a PDF version.
Stopgap Spending Bill Pushes Potential FY19 Partial Government Shutdown off for Two Weeks
A partial government shutdown was avoided when President Trump on Dec. 7 signed a stopgap measure, also known as a Continuing Resolution (CR), to fund several federal departments through Dec. 21. The possibility of a government shutdown after Dec. 21 isn't totally out of the question, however. READ MORE »
More than 189,000 Comments Submitted on Proposed Anti-Immigrant Public Charge Rule Changes
More than 189,000 comments have been received to date on the Trump Administration's proposed "public charge" rule, which would make it harder for immigrants to come to or stay in the U.S. if they use any number of public benefits they are legally entitled to, such as SNAP/food stamps or housing assistance. The deadline for submitting comments was Dec. 10. READ MORE »
Farm Bill Negotiations Near Conclusion
Advocates are cautiously optimistic that the compromise version of the Farm Bill, which could be released as early as Dec. 11 and voted on in the House and Senate as early as this week, will not include expanded work requirements and tightened eligibility requirements. While final details of the compromise version of the bill aren't yet fully known, reports are that the bill closely follows the Senate-passed version of the bill, which did not have the deep cuts and harmful changes to SNAP that were included in the version that narrowly passed the House in June. READ MORE »
Two Proposals for Reauthorizing TANF Introduced
Two bills recently introduced in the Senate take very different approaches to reauthorizing the Temporary Assistance for Needy Families (TANF) program, which provides cash assistance and help in moving from welfare to work for low-income families with children. If a bipartisan reauthorization bill does not pass both chambers of Congress as a stand-alone bill or is not added to year-end FY19 spending bills, another temporary extension into 2019 will be needed. READ MORE »
CHN: Criminal Justice Bill Remains in Limbo
With time running out for the 115th Congress, the fate of bipartisan criminal justice reform is unclear. The First Step Act would correct some of the inequities in the federal criminal justice system that were caused, in part, by anti-crime legislation passed by Congress in the 1990s and signed by President Clinton. READ MORE »
CHN: Senate Confirms New CFPB Director Opposed by Advocates
On Dec. 6, the Senate narrowly confirmed (50-49 along party lines) Kathy Kraninger to a five-year term as the new director of the Consumer Financial Protection Bureau. Kraninger stated that she will continue the line of leadership Mick Mulvaney, who advocates contend during his time as Acting Director of the CFPB repeatedly put the desires of the financial industry above the needs of consumers. READ MORE »
The Human Needs Report is the regular newsletter on national policy issues affecting low-income and vulnerable populations from the Coalition on Human Needs. Sign up to get the Human Needs Report delivered directly to your inbox, subscribe to our blog, and follow CHN on Facebook and Twitter.