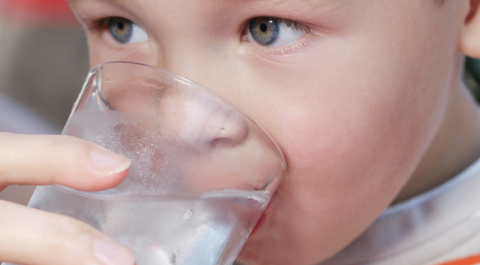 Tell U.S. Senate: NO on Michael Dourson!
As a child, I spent weeks every summer rambling around my family farm in southern Ohio. A favorite destination was an old stream bed that fed into a larger creek on the edge of our property. And although I love taking my own kids down to that farm, I can't let them play in the water as I once did because it's been contaminated by PFOA from the Dupont factory upriver in West Virginia. PFOA is a dangerous chemical known to contribute to cancer, birth defects, and more. [1]  
Michael Dourson also has close ties to that region, but it's because he helped Dupont get off the hook for contaminating our water with PFOA. 
So there's no way I'm letting this guy lead the EPA office of chemical safety without a fight.
Will you join me in telling the US Senate to oppose the nomination of Michael Dourson? 
They could vote any day. We need to make some noise now. 
Clean and safe water is a human right. Full stop. 
Dourson has spent his career helping companies like Dupont shirk responsibility for contaminating groundwater with dangerous chemicals known to harm kids and families. How does he make sense working at the very office charged with protecting us? He doesn't. 
Recommended by Dupont to lead a review of what happened with a Dupont PFOA leak in West Virginia, Dourson and his panel concluded the amount leaked into the water supply was safe, and set a threshold limit of 150 parts per billion - which not only relieved Dupont of having to provide clean water for families in West Virginia but which was 150 times higher than what Dupont's own scientists had determined was acceptable. [2] 
This guy as the head of the EPA office of chemical safety? Join me to say no. We're just one Senator away from stopping this nomination.
In a Committee hearing on his nomination last month, Senator Kirstin Gillibrand called Dourson's nomination "a classic example of a fox guarding the hen house". [3] Yet the Senate Environment and Public Works Committee still voted to approve him for full vote on the Senate floor.
And make no mistake: Dourson isn't alone. Appointees inside the EPA are already attempting to make it harder to track the impacts of chemicals like PFOA, in a move the New York Times described late last month as "…part of a broad initiative by the Trump administration to change the way the federal government evaluates health and environmental risks associated with hazardous chemicals, making it more aligned with the industry's wishes." [4] We need to speak out now, and keep speaking out to send a clear message that clean water matters to parents, families, and communities, and it cannot be for sale to the highest bidder. 
The Senate could vote on Dourson any day. Let's make sure our voices are heard loud and clear. Join us in telling the Senate NO to Michael Dourson. 
Thank you. Together, we're a strong voice for healthy families.
[1] https://www.epa.gov/pfas/basic-information-about-and-polyfluoroalkyl-substances-pfass#tab-3
[2] https://www.ewg.org/enviroblog/2017/07/epa-chemical-safety-nominee-aided-dupont-teflon-scandal#.Wg408bbMzEY
[3] https://www.facebook.com/SenKirstenGillibrand/videos/188498221695248/
[4] https://www.nytimes.com/2017/10/21/us/trump-epa-chemicals-regulations.html