Take Action!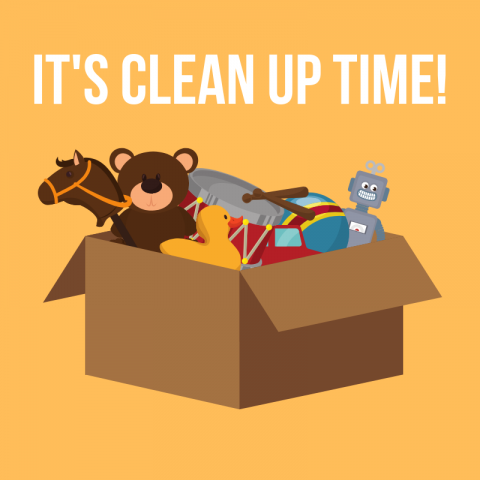 TELL OLYMPIA: It's clean up time for the WA tax code!
Much like a post-sugar rush play area at daycare, the Washington tax code is a mess. But moms and parents know exactly how to take care of a mess: they call for clean-up time. 
Click here to send a quick message to your state lawmakers in Olympia urging them to clean up our tax code!
The Washington Legislature is considering a brand-new tax on capital gains, one that would only affect top income earners in our state and generate new dollars for critical programs like ECEAP, affordable childcare, and the Working Families Tax Credit. 
This is huge, but Washington lawmakers need to hear from YOU that parents and family members across Washington are *rising* for a tax on capital gains. Take action here!
Washington State has the most regressive tax code in the country -- meaning working families pay more of their income to taxes than the wealthiest families in our state. This is unfair, unconscionable, and unacceptable.
It's time to turn Washington's upside-down tax code right-side up! Click here and send a message to your state legislators in Olympia, urging them to start fixing our tax code with a capital gains tax.
41 states -- 41 states! -- have a capital gains tax. Washington is not one of them. This tax would only affect the richest 1% of households because most investments will not be taxed. Retirement investments in pension, 401K, IRA, or ROTH IRA plans would be exempt as would college savings and capital gains on most home sales. Plus, a capital gains tax in Washington would generate hundreds of millions in new resources to invest in affordable childcare, health services, and education. 
Plus, this new revenue could be used to fund the Working Families Tax Credit, a new tax credit that would put much-needed dollars back into the pockets of low and moderate-income families in Washington who are most impacted by our upside down tax code.
Washington's tax code is surgically designed to work for the super-rich and special interests while compounding income inequality in our state. This hurts our families, our communities, and our consumer-driven economy. Our families deserve better. 
It's clean up time for the Washington State tax code. Click here to send your lawmakers in Olympia a quick message reminding them that moms, dads, and family members are standing in strong support of the capital gains tax and a balanced tax code!