Take Action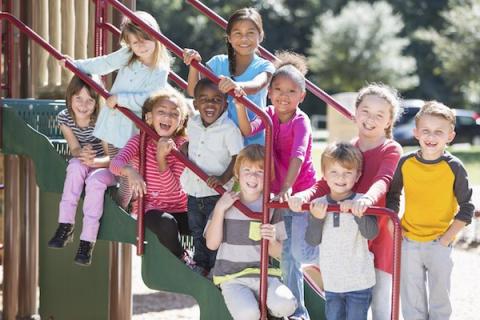 Take Action to Stop the Defunding of Florida Public Schools!
Our Florida public schools really need your help because right now state legislators in Tallahassee are trying to defund our schools! They're so eager to defund the schools they've even made it their top legislative priority - and we have to act now to put a stop to it. 
→ Click here to send a letter to your Florida State Representative urging them to STOP HB1 from stealing money from our public schools to fund private education. 
What's happening? 
Republican leaders in the Florida State House have introduced HB1: An Act Relating to School Choice that will do anything but create more choices. [1] In fact, the bill will effectively defund our state's public schools, and worsen the quality of our children's education.
As of now, the bill creates unrestricted access to taxpayer dollars that would normally go to public schools for families to use on private schools with no guardrails or income caps on how this money may be used. 
That means that wealthy families who already pay for private school can take money from hardworking families struggling to do the best they can to support their own families to use for their child's private education. Meaning that this program would steal money from public schools to create a publicly-funded education playground for the wealthy without having to follow the rules and regulations of the public system – including student protections.  
For example, it would funnel additional tax payer dollars into private schools that can discriminate against children -- including disabled children and LGBTQ+ children. In fact, in our state, private schools are already on record for discriminating against children. 
SIGN NOW: Tell Florida leaders that public funding shouldn't go to schools that refuse to serve all children. Period! 
Right now, close to 90% of Florida's school-aged children attend public schools. Instead of creating more choices for families, this bill would take away money from the schools that serve the vast majority of students with no additional funding to accommodate these "choices" in sight. 
Some estimates show that this bill would cost billions of dollars to implement. BILLIONS. 
In fact, the Florida Policy Institute found that with existing voucher programs, this year alone more than $1.3 billion Florida public school dollars are being diverted to private schools from public school budgets. How much more tax payer dollars are going to fund private schools that are not serving the vast majority of our kids?
We CANNOT let this happen! Sign now to tell your Florida Representative to stop the steal from public schools! 
**The more of us who speak up, the more powerful we are! Please share this with your family, friends, neighbors, and concerned folks to send in their letters to the school board as well.