Take Action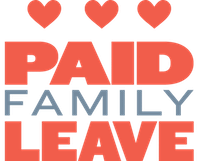 TAKE ACTION: TELL MA LAWMAKERS → Enact paid leave!
The fight for paid family and medical leave in Massachusetts is on fire in Boston right now! We have a real chance of winning in Massachusetts this year, but only lawmakers keep hearing from you.
→ Sign here to ask your state legislator to make enact paid family and medical leave for Massachusetts for families.
Here's the scoop: Recent Increased attention about the paid family leave campaign in the Bay State has put additional pressure on legislators. That means the time is now to step up our efforts and let lawmakers' offices know that Commonwealth families need a comprehensive and robust paid family and medical leave policy.
Our tools make it so easy! Just click here to add your name to our letter and we'll deliver it to your state lawmakers this week!
We're making sure elected officials in Massachusetts know that workers need a paid family and medical leave policy that checks ALL the boxes: It needs to be ACCESSIBLE to all workers, offer a MEANINGFUL length of leave, be AFFORDABLE for workers, employers and the government, and be INCLUSIVE in defining family.
→ Sign now and urge your lawmaker to enact comprehensive paid family and medical leave legislation for Massachusetts families!
Why the urgency?  Only 15% of workers in the United States have access to paid leave through their employers.  This means that many families end up cobbling together vacation time and sick days and then cross their fingers that nothing goes wrong and that they'll be able to make ends meet.
Julia, a MomsRising member from Massachusetts knows the struggle all too well:
"I did not have paid leave and so I was unpaid. I lost money when I ran out of sick time and being new at the job I didn't have much. It was horrible because daycare couldn't even take a baby so young! Plus it made breastfeeding which affects the health of the baby for their entire lives was made more difficult because places don't like to do it! You barely get to eat as a teacher let alone take time to pump! It added to the stress of being a new mom.  I barely covered my rent due to the pay cut let alone healthy food."
Julia, and all Massachusetts families need a paid family and medical leave insurance program that is affordable for workers and businesses, is accessible to all working people, is inclusive when it comes to defining family, and offers a meaningful length of time for the range of caregiving needs families face. Such a program would be a win-win-win for Massachusetts families, businesses, and the economy!
→ Take a moment right now to urge your state lawmaker to support paid family and medical leave for ALL Massachusetts workers!
*** And be sure to share this link with your friends and family, and/or post the link on Facebook so that as many Massachusetts folks as possible are able to take this important action!
It is time to make paid family and medical leave insurance a reality for all Massachusetts workers. Whether it's to care for a newborn you swear already smiles, a mom who is ill, or a partner battling cancer, being there for family is what matters. You shouldn't have to give up a paycheck to do it.
Our coalition is hosting community briefings with lawmakers across the Commonwealth this spring to so that they can hear directly from their constituents about why paid leave is important to them.  Click here to learn more and find out how to attend one in your area!