Supporting the Stroller Brigade and Toxics Action Day from Vermont!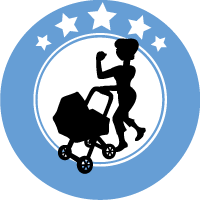 Parents are  descending on Washington D.C. next week to demand toxic chemical reform and to protect our kids and the public health-- and I'm with them in spirit for the Stroller Brigade and Toxics Action Day. 
I'm a BIG fan of parent activism, grassroots, real folks, bringing their message to Congress. And boy, do we desperately need them. We had a shot at chemical reform recently with The Chemical Improvement Act, but it needed a LOT of work to better protect public health. Congress can't give up, though. The Toxics Substance Control Act is over 30 years old, and lets 80,000 untested chemicals remain in the marketplace. Chemicals that have never been proven safe to human health. This ancient and broken act places no burden of health and safety of any chemical in any product on the manufacturers. They don't even have to disclose the chemicals in their products! So we don't even know what we are dealing with.
These are 80,000 chemicals that could be harming our health. In many cases, we know the chemicals are hurting our families, but we have no system to protect us from exposures. Chemicals like BPA, phthalates, parabens, triclosan, and known neuro-toxins like lead and chromium.  Mounting evidence links these chemicals to numerous health conditions, diseases, and problems, especially for children. These include early puberty, reproductive problems, infertility, cancers, learning disabilities, obesity and many, many others.
As a parent and teacher, I cannot stand idly by while children are exposed to chemicals that may in fact shorten their lives, increase their suffering, and harm their learning. We have traded public health for big corporations, and I did not sign on to that trade.  We need products to be proven safe before they are sold and we need better protections against chemicals that cause known harm.
Under TSCA, asbestos is not even banned. A substance that has taken the lives of so many Americans, and given their families lung disease from exposure, still could not be banned under this law. So why is it still on the books?
We've seen public health improve when legislation is created-- such as removing lead from gasoline.  We know that it CAN be done. Congress, when the going gets tough as a parent, we don't give up. We show up. We work harder. And that is what we need Congress to do.
That's why I'll be supporting this brigade from Vermont. I'd love to head down to DC, but my teaching schedule doesn't allow me to do so. So, I'm with my fellow activists, and my favorite organizations-- MomsRising and Safer Chemicals--- to demand reform of our country's toxics laws. Laws that protect multi-billion dollar corporations and not American families. I've got my  virtual stroller, do you?