Soo Ji's dream for her brother
This week, the U.S. House of Representatives is poised to take up the DREAM Act, a legislation that would grant undocumented immigrant students a chance to pursue their dreams and fully give back to a country they call home.
Last week, a young woman by the name of Soo Ji Lim, shared a powerful and moving story during a press conference in Los Angeles  for the DREAM Act sponsored by Mayor Antonio Villaraigosa.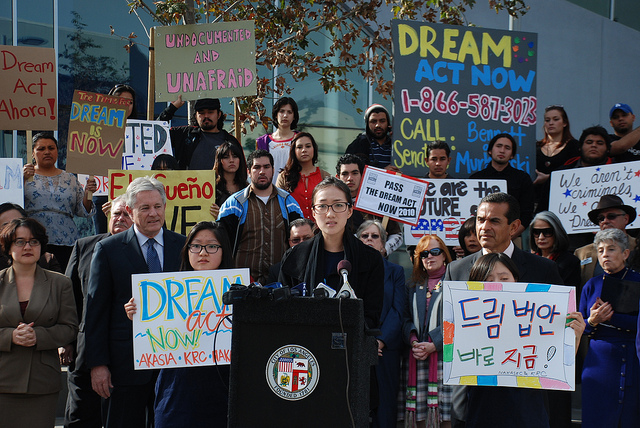 Soo Ji Lim speaks at a press conference (Photo credit: Korean Resource Center)
As mothers we cannot help but feel for students like Soo Ji, who after losing both her parents to terminal illnesses has been a solid rock to her younger brother, offering the care and support he needs while ensuring that she continues with her education and work towards a better future. While Soo Ji unfortunately missed the age requirement to qualify for the DREAM Act, her younger brother and thousands of other youth are still eligible.
The time is now. As mothers and parents, let's stand by our children and help shine a light on their dreams.
Video and transcript of Soo Ji's speech: "A Dream For My Brother"