Take Action!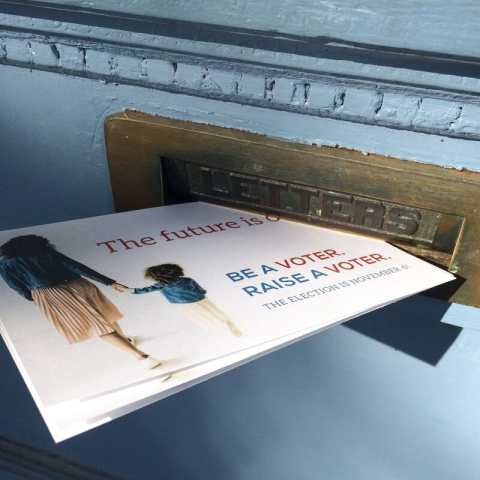 SIGN UP: Send voting reminder POSTCARDS to women in Virginia!
Forget Wonder Woman's lasso – it's time to talk about YOUR super powers.
You have secret super powers to help turn out the vote in Virginia's super important November 5th election this year (every single seat in the VA State Legislature is being voted on)!
Click here to activate your super powers!
***Super powers? It turns out that handwritten notes by YOU have real life super powers! Research shows that handwritten notes are one of the most powerful ways to get an infrequent voter to the polls on Election Day. 
And here's the really exciting thing: We're not just activating voters to cast a ballot to elect lawmakers — we're also activating votes for healthcare, equal pay, paid family/medical leave, and all the other issues dear to our hearts. Why? Lawmakers we elect on Voting Day will cast their very own votes on the issues we care about.
Join us in turning out the vote in Virginia this November 2019 and make your voice heard on issues like healthcare, equal pay, paid family leave, and paid sick days! It's SO easy.
Don't worry! It's not complicated. We have your back. We'll do all the hard work behind the scenes and then mail you a simple packet of pre-stamped, pre-addressed postcards directly to your doorstep!
*Here's how it works (it's easy!): You provide us with your mailing address and we'll send you five, pre-addressed, pre-stamped beautiful #MomsVote postcards by mid-October. You write an encouraging sentence or two on the card by hand (we'll even give you a couple suggested sentences to write in your packet), you put the pre-addressed and pre-stamped cards into the mailbox and…you're done!
That's it! Quick but powerful. Even Wonder Woman would be amazed.
Sign up here, and we'll send you everything you need to get started! Activate your super powers here now!
Imagine the power of our voices if we all turn out to vote – and all eyes will be on Virginia this November.
Don't forget to use your superpowers NOW before it's too late!
Together, we are a powerful voice for women and families.
PS - If you would like to host a postcard writing party, email me at sara@momsrising.org to request the amount of postcards you'll need.