Secret Toxic Chemicals: From the SC Johnson Family to Yours
Have you seen that SC Johnson commercial that's on 24/7? The one about how they're a family company committed to "honesty" and "transparency," and that's why they disclose all ingredients right down to fragrance?  (Except that they don't actually tell you which fragrance ingredients are in products...)
We spoofed it. We're calling out the makers of Glade, Windex, and Pledge on misleading the public and keeping harmful fragrance ingredients a secret. Watch below to get the real story!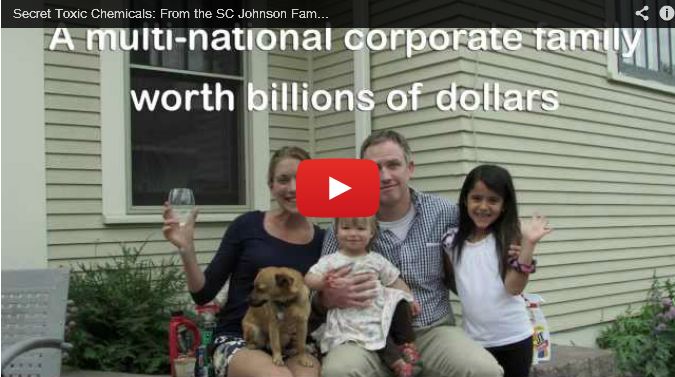 We didn't stop with this commercial. We also teamed up with our friends at SumOfUs.org to deliver almost 52,000 signatures from consumers demanding that the company disclose the ingredients that make up the fragrances in their scented products.
We know that this has the power, with your help, to persuade SC Johnson to stop keeping harmful fragrance ingredients a secret. They've said it themselves: "As a family company, listening and responding to consumers is SC Johnson's top priority."
Even if you don't use SC Johnson products like Glade, Windex, or Pledge, your voice is incredibly important in convincing a major company to set this groundbreaking precedent of listing fragrance ingredients. This would be a huge step forward on the road to knowing just what's in our products.
Please watch and share the spoof commercial "Secret Toxic Chemicals: From the SC Johnson Family to Yours," on this website! (Yep, we spoofed their website, too!) Then, take a moment to share it with at least 10 of your friends via email, Facebook, and Twitter. You can add your voice to the petition to tell SC Johnson to disclose all fragrance ingredients here.
You have a right to know what's in the products you're bringing into your home, especially when some of those chemicals may harm your health.