Save Money, Look Swell: Nontoxic DIY Beauty Products
I've been on the couch for a week battling bronchitis (Shout out to paid sick days!). Requisites for voice-less, groggy couch life? Equal parts ginger tea and beauty blogs. Wicked winter sickness demands guilty pleasures, and beauty blogs are mine.
Beauty writers and editors exist in a magical nether world full of flawless complexions and free versions of the priciest products. Do you have an unlimited beauty budget? Good for you! I don't, by a landslide---reading product lists for perfect skin is pure window shopping for me. Luckily, I have a hilariously cheap secret: DIY beauty products. They're easy, they're inexpensive, and…drumroll please…they're nontoxic. No more lengthy ingredient lists and complicated multisyllabic chemical combos!
So balance that budget, and look fantastic while you do. Here are easy, nontoxic DIY versions of a few alleged beauty must haves: 
Beach Waves Spray: Eyeing those bottles of beach wave spray and thinking of summer? Save your spending money for a tropical get away.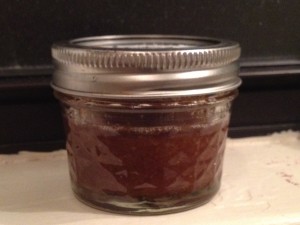 World's Easiest Sugar Scrub
Make your own sea salt spray instead with this recipe from Organic Authority.    
Scrubs: Beauty bloggers swear by scrubs, and so do I---that is, if you're into that whole baby-soft-skin thing. But I can't get behind spending more than a few dollars on scrubs when they're so easy to make at home. Just combine 2 parts sugar or salt to one part olive oil, and voila! Play with the scent by trying different oils (extra virgin coconut oil is my favorite) or adding a few drops of an essential oil, like peppermint or lavender.
Face masks: You can clear up or soften your skin with ingredients from your fridge and pantry. Check out the recipes on Campaign for Safe Cosmetics. Acne prone? Their baking soda mask is amazing and couldn't be simpler---it's just a baking soda and water paste. 
Deep moisturizers: I really can't say enough good things about coconut oil, which dominates my DIY beauty supplies and shows up in a lot of my cooking. Extra virgin coconut oil is a great moisturizer and can even help with stretch marks. I use it as a night cream and an eye makeup remover for under my eyes.
Dry Shampoo: All about volume? Or all about being lazy on the hairwashing front (gotta raise my hand for that one)? I've got a recipe for that. Try this three ingredient recipe for making your own dry shampoo.  
What are your favorite DIY beauty recipes? Do you have any great green beauty blogs that you follow? Let me know in the comments!