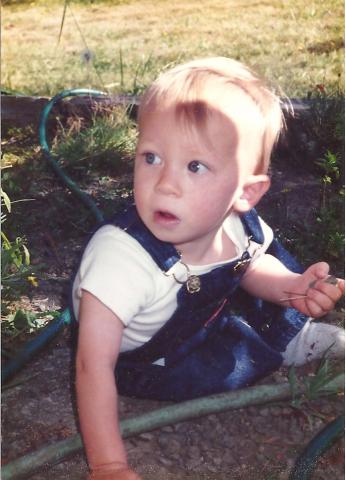 Robyn from WA: Why WIC Matters to our Family
The U.S. Congress is just weeks away from unveiling a tax bill that would give 80% of tax cuts to the top 1%. Meanwhile, low and middle-income families across the country will be left footing the bill through higher taxes and cuts to vital health care, nutrition, and education programs.
Concerned parents, grandparents, and voters are speaking out to let Congress know this isn't acceptable. Moms like Robyn, who shared her story below, show us why the vital health care, nutrition, and education programs families rely on cannot be bargaining chips for corporate tax cuts.
"When I was a single parent, attending graduate school, I received WIC for my little boy, which helped keep some food on our table. I was also able to use my WIC stamps at our local farmers market, which gave us fresh fruits and vegetables, while also supporting local businesses. People there were so sweet and everyone was so supportive of the program, I never felt ashamed or embarrassed. I also received childcare assistance, which allowed me to continue my graduate studies to become a public education teacher. I don't think I could have done it without the help of these invaluable programs.

 

Those programs are so vital. If the goal is really to get people to work, to get them out from under welfare programs, ending these programs is the most ridiculous response. All it does is perpetuate the same cycle. You have to give people an opportunity. When you do that, the whole community benefits."
Help us fight back! Click on the image below to let Congress know we will not allow essential family programs like WIC and childcare assistance to be cut for corporate tax cuts! 
Your comments and personal experiences matters!! Want to share your story like Robyn? Submit your family's story here: http://action.momsrising.org/survey/TaxStories2017/
Interested in being featured on our blog? Please email me at abbie@momsrising.org!