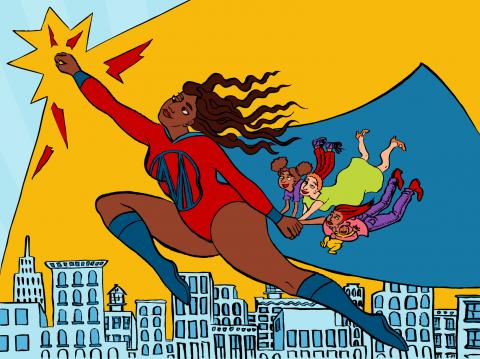 Risers Radio: When Women Win Our Communities Win
On the #RADIO show this week we talk about the many reasons to celebrate that historic numbers of women and people of color just took office in the U.S. House and what it could mean to our daily lives. Join us and get the inside scoop on when, where, and why to march this January 19th from the co-President of the Women's March, Tamika Mallory; hear from dream hampton about her new docu-series that is breaking viewing records; Surviving R. Kelly and find out about a newly released report on the overly high levels of discrimination against #Breastfeeding workers.  
*Special guests include:  
Donna Norton, MomsRising, @MomsRising

Tamika Mallory, co-President, Women's March, @womensmarch, @TamikaDMallory

dream hampton, award-winning filmmaker, producer, author and MomsRising team member, @dreamhampton

Jessica Lee, Center for WorkLife Law at the University of California, Hastings College of the Law, @WorkLifeLawCtr
How to Listen:
Remember to join the conversation by using the hashtag, #RisersRadio, on Twitter!
Hashtag: #RisersRadio #KeepMarching