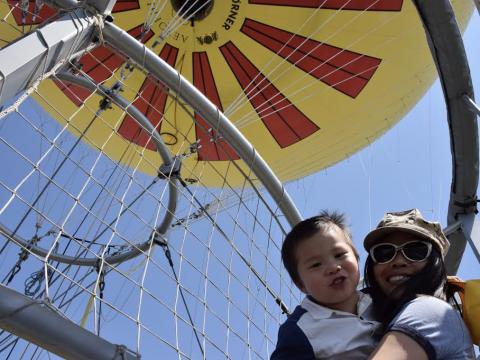 MomsRising turns 10 years old this month! That's a decade of gains of women, mothers and families. This makes me so excited that I have to write something about it.
Stressed and helpless, I turned to Internet for some kind of support. I wasn't sure what I was looking for, but I find MomsRising.org when surfing the web. I saw a "share your story" button on the homepage, so I wrote about my unfortunate experience. That was a totally disorganized essay, filled with complaints and was actually very annoying, but I needed to get it out. Without thinking twice, I submitted it.
I immediately felt better. Later I decided to quit my job and sued my employer for sexual discrimination.
I was cheered. Of course I'd love to blog with MomsRising. I was a working journalist but was about to lose my job. I would have plenty of time to write about what I really care about. 
One thing I really like about MomsRising is that the mothers here are not just rising for themselves, their own children and own families. They are rising for all the women, all the mothers and all the families in the country. I know some parents who mobilized to fight back on Epi-Pen price increasing are fully insured; the higher prices don't affect them. Some parents who support FAMILY Act live in California; they already have paid family leave. 
MomsRising is now million-member-strong, with moms (and dads!) rise together to change the world. I may not be contributing much, but am certainly proud to be part of the movement. Happy birthday MomsRising :)