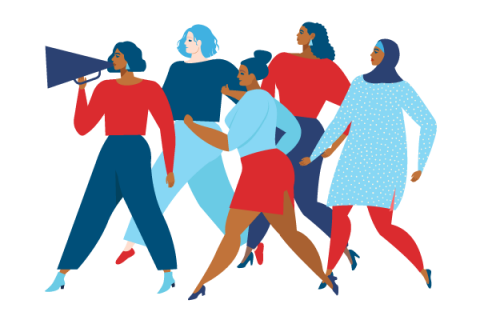 Review the Week: Superheroes in Action [Dec. 4, 2020]
ICYMI: This week the MomsRising community continued to lift democracy and open avenues for everyone to thrive…all during a historically devastating pandemic. You are true superheroes, and we are so thankful to be doing this work with you. 
---
Even though it's a pandemic and you're juggling more than seems possible each day, you just powered a more massive wave of mom voter engagement than we ever dreamed possible.
We're celebrating the joy and power of MomsRising supporters LIKE YOU who moved mountains to get out the vote, to protect our families' and communities' health, and to stand up for women, moms, and families in this uniquely challenging year.
If you missed our Giving Tuesday campaign, it's not too late to get your gift MATCHED by an anonymous donor!
DOUBLE YOUR IMPACT: https://action.momsrising.org/donate/giving_tuesday_2020/ 
---
We're about to go off a COVID cliff. In just three weeks, unless Congress acts, many of the pandemic relief policies that have been lifelines for our families will ALL expire on Dec. 31, 2020.
Urge your members of Congress to act NOW to deliver COVID relief. 
TAKE ACTION: https://www.momsrising.org/blog/tell-your-senators-reliefcantwait 
---
23K+ young people in Georgia who were not old enough to vote in the Nov. 3 General election will be eligible to vote in the Georgia Runoff election on Jan. 5, 2021. Encourage them to register to vote by this Monday, Dec. 7.
SHARE THIS PIC: https://www.facebook.com/MomsRising.org/photos/a.158586541609/10157533530026610