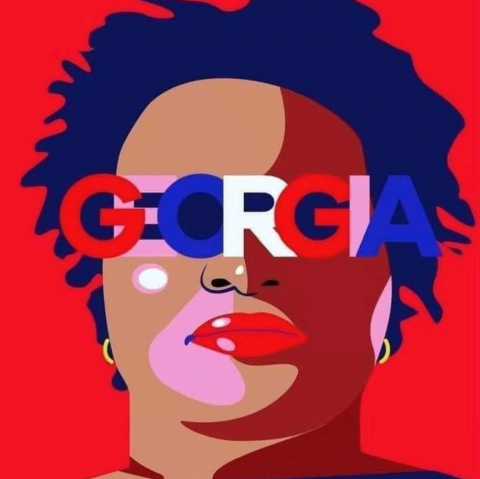 Review the Week: Peach & Impeach [Jan. 8, 2021]
ICYMI: Happy New Year MomsRising members! Not suprisingly, it's been one heck of a first week, see-sawing between joy for Georgia, horror for the attack on the Capitol, and the long, grinding struggle of keeping our families safe and secure in the ongoing COVID-19 crisis. Take a look at what rose to your attention for the week ending Jan. 8, 2021. 
---
Parents across America are horrified by the violence pro-Tromp terrorists and white supremecists committed at the U.S Capitol this week. Here's what the MomsRising community is doing about it.
JOIN US: Urge Congress to impeach Trump immediately and for the Vice President and Cabinet to invoke the 25th Amendment to remove him from office ASAP
---
In celebration of the Georgia runoff elections, our Instagram fam loved this Stacey Abrams image on our Mamás Con Poder account.
DOUBLE TAP: Stacey Abrams 
---
Our volunteers from across the country sent over 382,000 handwritten mom-to-mom postcards to women voters in Georgia. Also, 3,000 MomsRising volunteers made phone calls. THANK YOU!
LIKE THIS: Georgia, we see you!
---
The COVID-19 crisis has taken a disproportionate toll on mothers across the country. MomsRising Campaign Director Tina Sherman (pictured top right) joins three other mothers to share stories of sacrifice and burnout with NBC's Stephanie Ruhle. 
WATCH: How the Coronavirus pandemic takes a disproportionate toll on mothers