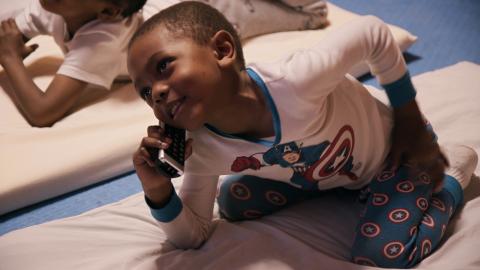 Review the Week: How We Shared Our Power [Dec. 11, 2020]
ICYMI: Despite a global pandemic and a year of unique pain and challenges, together, we lifted our voices, spoke up for each other and shared our power to help ALL moms and families experience racial, economic and gender justice. Check out these posts that reflected, amplified and powered up the moms movement for the week ending Dec. 11, 2020. 
---
Sometimes it feels like 2020 has been the longest year in the history of years. But as we reflect back on 2020, we see that together we got A LOT done! 
---
Through the Night is a documentary that explores the personal cost of our modern economy through the stories of two working mothers and a child care provider -- whose lives intersect at a 24-hour daycare. 
---
Democracy is more than a moment...it's something we do throughout the year. And THIS year, despite a global pandemic and juggling more than seems possible each day, you powered a more massive wave of mom voter engagement than we ever dreamed possible. You are a true superhero. Yes, you! Together, we keep marching, keep rising, keep sharing our power so that ALL moms and families can experience racial, economic and gender justice. We have real MOMentum with tens of thousands of volunteers who stepped up to get out the #MomsVote! We plan to keep it going into 2021-- to keep raising our voices and building collective power.
---
We need your voice! President Trump is not prioritizing health care during this pandemic, so it's up to us (that includes you!) to help us get the word out about open enrollmet on HealthCare.gov.