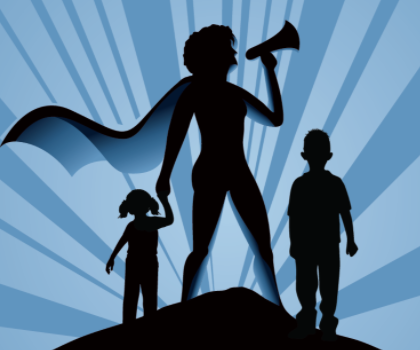 Help spread the word about open enrollment!
As the COVID-19 pandemic continues to ravage our communities, many people are losing their employer sponsored health care coverage just when they need it the most. And because the Trump administration has consistently tried to undermine the Affordable Care Act (ACA) [1], many people are not aware that the ACA is still in place and Healthcare.gov provides good options for people seeking health coverage. It's time to use our outside voices for health care to spread the word about Open Enrollment at HealthCare.gov for 2021!
Healthcare.gov is open for business now through December 15th. With only 7 days left during open enrollment, time is short and we need YOU to help us spread the word about open enrollment!
→ Sign up now! Take action and help get the word out about open enrollment at HealthCare.gov. **When you click, you'll receive our bilingual (English / Spanish) 2021 Open Enrollment toolkit to help spread the word!
We need your voice! With premiums dropping slightly for 2021 [2], we need to get the word out that new, more affordable health care options are available, along with income dependent premium support—which is why we are looking for YOU to help spread the word about new health care coverage options on HealthCare.gov!
This is important and urgent: Since President Trump is not prioritizing health care in this pandemic, it's up to us to help get the word out. For instance, a Kaiser Family Foundation poll found that a majority of those most affected by open enrollment are unaware of the current open enrollment deadlines. So we've created a handy 2021 Open Enrollment toolkit that you can use to spread the word about open enrollment.
**Sign on now to help spread the word about open enrollment so everyone who needs healthcare coverage can get healthcare coverage! When you click, we'll send you our bilingual Open Enrollment toolkit!
What's happening? With tens of millions of people still uninsured and measures to help them during COVID-19 falling short, it is critical for everyone to make sure they get covered during Open Enrollment. [3] In addition, the Trump Administration's attempts to undermine the Affordable Care Act (ACA) have left millions of Americans confused about whether or not they can, or even should, sign up for health care coverage. A lot of uninsured people won't know that they have coverage options if we don't spread the word.
If we keep speaking out for health care, even small actions will help to increase awareness. With a quick share on your Facebook page or a simple Tweet, you might be the person responsible for helping your high-school friend, old roommate, or second cousin get the health care coverage they desperately need for their family! Our toolkit is bilingual, too, so you can share info in both English and Spanish!
*Can you help us spread the word about open enrollment? Sign up and we'll send you our bilingual Open Enrollment toolkit!
We've made speaking out easy! The toolkit will include sample social media posts and graphics you can share about Open Enrollment. Studies show that family (moms!) and friends are among the most trusted sources for information—and that people trust moms as much as doctors, for information about health coverage options. [4] So, your voice matters!
The more people who speak out, the bigger our impact. Please take a moment to forward our action link to your friends and family and share our action link on social media: https://action.momsrising.org/sign/OE8_toolkit/
Together we are a powerful voice for the health of families.
P.S. If you or someone you know needs health care coverage, check out your options through healthcare.gov.
P.P.S. Are you someone who has contracted COVID-19 and had to seek medical care? Will you lose emergency paid leave or unemployment benefits at the end of the year? Are you struggling with child care and/or virtual learning during the pandemic? MomsRising wants to hear from you about your COVID experience.
[1] Brookings, "Six ways Trump has sabotaged the Affordable Care Act"
[2] Health Affairs, "Premiums Drop Slightly As 2021 Open Enrollment Period Draws Near"
[3] Kaiser Family Foundation, "Limitations of the Program for Uninsured COVID-19 Patients Raise Concerns"
[4] Lake Research Partners, " Informing Enroll America's Campaign, Findings from a national study"