VICTORY: VANESSA GUILLEN ACT SIGNED INTO LAW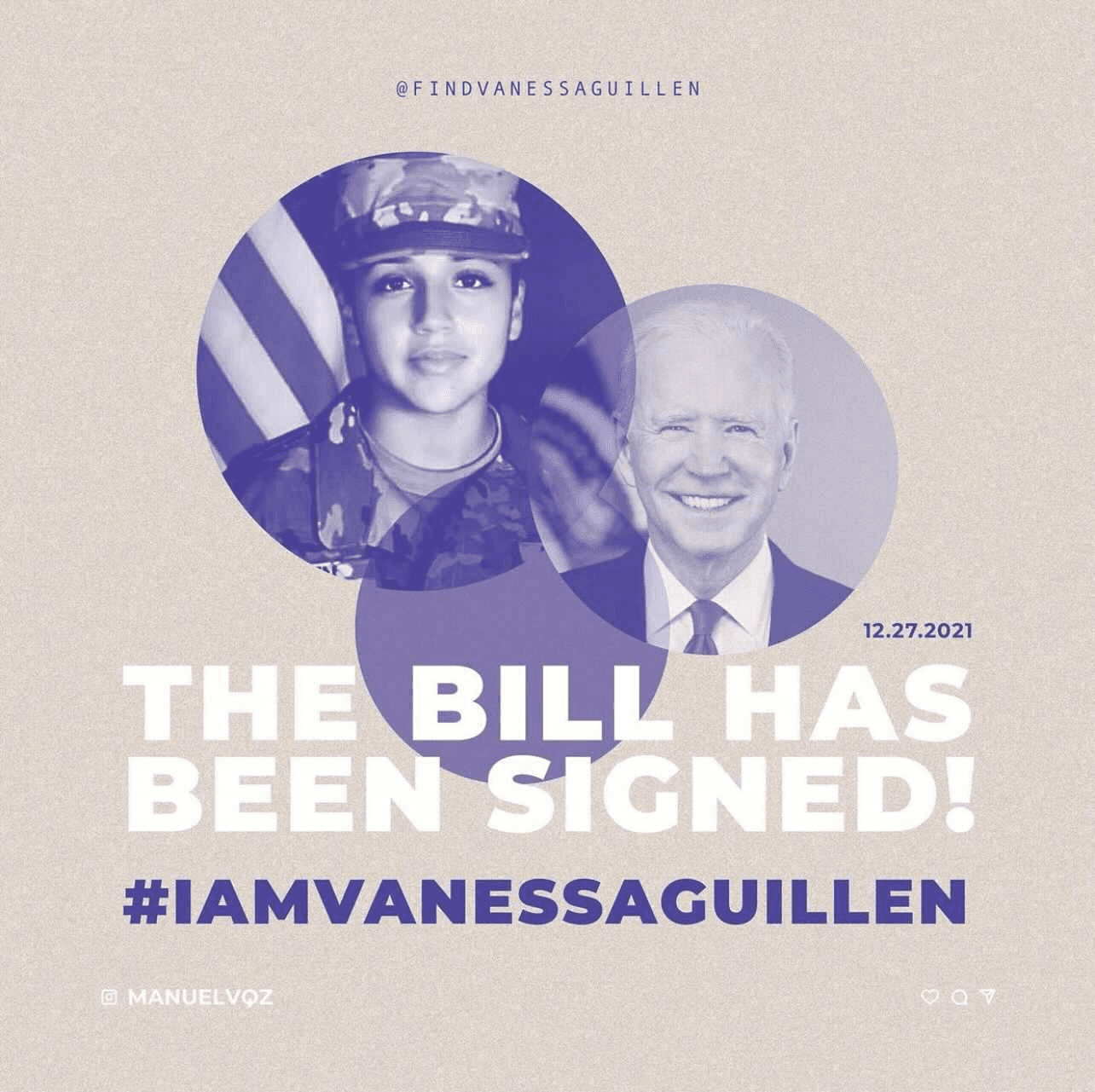 The "I am Vanessa Guillen Act" has been signed into law by President Biden under the National Defense Authorization Act (NDAA). This law will save thousands of lives by reforming the military justice system by improving the way incidents of sexual violence are handled by military officials so that victims feel safe reporting.
This has been a fight for almost two years for Vanessa Guillen's family, victims, and for those who have called for change for decades, including thousands of MamásConPoder members who signed our petition to Congress for justice.