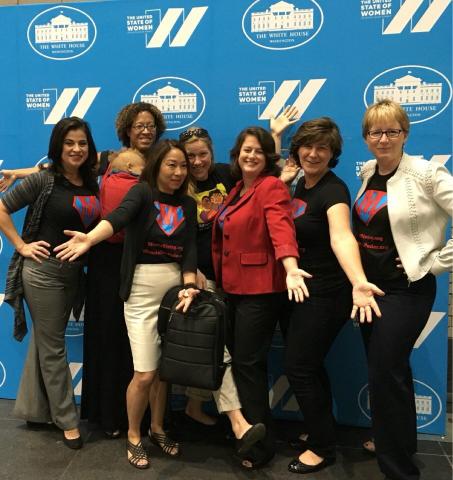 Reflections on The United State of Women Summit
From Vice President Biden's call to action challenging all of us (women *and* men) to help bring an end to violence against women to Michelle Obama and Oprah's *real* conversation about the fallacy women face to have and do it all, The United State of Women Summit, convened by the White House, has left me inspired and invigorated! I was proud to represent MomsRising and members from across North Carolina.
To add to the high coming off the summit, as we visited with lawmakers on Capitol Hill people left and right stopped us to express their appreciation for all the work MomsRising does to support children and families. The SuperMom t-shirts always attract attention, but this time was different.  Staffers and tourists alike knew who we were and wanted to say thank you.
This week has left me even more driven to, in President Obama's words,"....retool our system so that modern families and businesses can thrive."
Let's get to work!