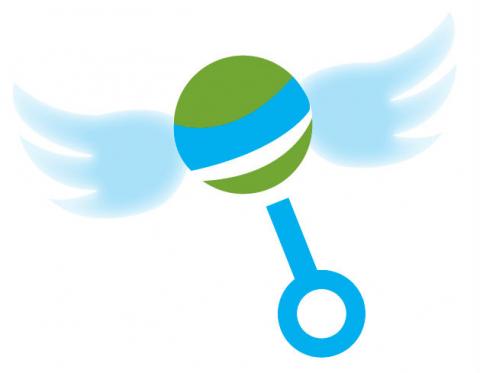 Rapid Response Needed for Babies in PA TODAY! House Bill 1420 for Newborn Screening of CHDs
The American Heart Association has put out the following press release below regarding passage of the bill in Pennsylvania to keep newborns safer via a pulse oximetry screening for critical congenital heart defects.
In addition to the mothers of the survivors, many mothers of those who have died from CHDs or complications in treatment are very anxious to see this legislation passed. The last thing any one of us wants is to have to greet a new member into our "members only club".
Please help protect all Pennsylvania babies TODAY by calling your House representative and asking them to request the PA House of Representative leadership to put this lifesaving bill up for passage - despite the budget being a major priority this week.
>
Reach your Pennsylvania Legislator TODAY here: http://www.legis.state.pa.us/
The cost of a screening for a newborn is easily less than $5. I have seen the cost of not screening. Emergent critical care. Learning delays. Lost lives. And so much more. This is a bill that could help keep Pennsylvania costs down.
We have been working on securing safer care for PA babies via a pulse ox screen for quite some time. See here: http://www.mainlinemedianews.com/articles/2010/10/19/main_line_suburban_... more information please read here: http://www.jamessproject.com/wordpress/sen-leach-speaks-pa-pulse-ox-bill...
Press release from The American Heart Association:
Mothers of Congenital Heart Defect Survivors and Other Advocates Urge Immediate Passage of Life-Saving Bill
Harrisburg, Pa. – On June 10, 2014, survivors of congenital heart defects and their families had good reason to celebrate when the Senate unanimously passed House Bill 1420, legislation that would require all newborns to be screened for congenital heart defects using pulse oximetry. Previous to this, the House unanimously passed the bill back in November, so once the bill passed the Senate, it all but assured that the bill was on its way to the governor's desk to be signed into law. Unfortunately, as the General Assembly settled into the later weeks of June when budget, pensions and liquor privatization discussions were being negotiated, movement on HB 1420 stalled. Given that HB 1420 would not cost the commonwealth one penny to implement and the policy addressed in the bill itself previously received unanimous support by all 253 legislators of the Pennsylvania General Assembly, there is growing concern that the bill will not get passed before the General Assembly adjourns for summer recess. Mothers of congenital heart defect survivors and other advocates for the bill urge House leadership to bring HB 1420 to a final vote this week so that newborn children will be assured of the life-saving protection provided by a simple pulse oximetry test. "We are disappointed that House Bill 1420 seems to be stalled in its progress," said Lisa Scarfo, resident of Scranton whose son, Jack, has a congenital heart defect. "We were hopeful that the bill would be signed into law shortly after the unanimous vote by the Senate. Every day that goes by is another day we risk a baby being sent home from the hospital with an undiagnosed heart defect. Lives are literally on the line and we hope that efforts will be refocused and House Bill 1420 will be passed into law sooner, rather than later." "Just a few months ago, a friend of mine welcomed a new baby boy into their family but what they didn't know was that he was discharged from the hospital with a potentially life-threatening heart defect," said Annie Rosellini, resident of Butler and Miss Pennsylvania 2013. "He was incredibly lucky because a week after discharge, his pediatrician detected a critical congenital heart defect and my friend's baby boy underwent open-heart surgery at two months old to repair his heart. Unfortunately, not all babies are as lucky as he was, which is why getting this legislation signed into law is so necessary." Congenital heart defects affect approximately eight out of every 1,000 live births. They are the most common birth defect in the United States and the leading killer of infants with birth defects. Nearly one in three infants who dies from a birth defect has a heart defect. Failure to detect critical congenital heart defects or late detection may lead to serious complications or even death. Pulse oximetry is a low-cost, noninvasive, painless and fast test that can screen infants for low blood oxygen concentration, an indicator of a critical congenital heart defect. "We understand that there are many factors and political maneuvers that all need to come together in order to pass the state budget and we respect that process," said Michele Bianco, Franklin Park resident and Chair of the Pennsylvania You're the Cure Leadership Committee with the American Heart Association. "But the House cannot lose sight that it will only take one vote to enact legislation that will literally save babies lives, has no fiscal impact to the commonwealth and already received unanimous support by every member of the General Assembly." HB 1420 is currently in the House of Representatives for concurrence in Senate amendments, and has already been voted favorably from the House Rules Committee. The only thing needed to send the bill to the governor for his signature is for House leadership to bring it to a quick concurrence vote.