Take Action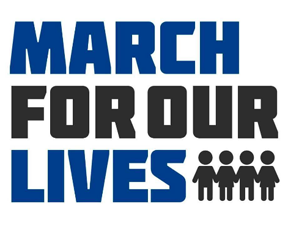 QUICK ACTION: Help needed for student marches in Spokane and Seattle
Students are rising. Families are rising. Washington State is rising as thousands prepare to turn out for the March for Our Lives this weekend.
We need to raise $3,000 by Friday to donate toward the costs of stage equipment, insurance, and security for the marches in Spokane and Seattle. Click here to help fund these local #March4OurLives events.
Across the country, students have risen up to take the fight for gun safety into their own hands. Washington State is no different -- thousands of students and families are expected to take to the streets in every corner of Washington this Saturday. But these events require permitting, security, and much more. And all of that costs thousands of dollars. Students and their parents have asked MomsRising to help with crowdfunding these powerful events.
Can you chip in $25 to help power the March for Our Lives in Spokane and Seattle? We only have a few days to raise $3,000 for students.
Our role now -- as parents, caretakers, and adults -- is to support young people in any way we can as they fight for their own safety. We need to have their backs, so they can succeed where we failed!
March organizers have reached out to MomsRising Washington directly asking for help paying for things like:
✓ Permit and insurance fees for the march
✓ Bathroom rentals (porta potties cost a lot!)
✓ Security to keep everyone safe
✓ Stage and sound equipment for the speaking program
Click here to help fund these critical events and support the student organizers leading this movement.
The time to act is now. We are ready, and we need to remind lawmakers that students, moms, dads, and families won't wait any more. As Kirsten Larsen, a MomsRising member from Kirkland, shared in The Seattle Times this weekend:
"Our community — our country — is asking for more rigorous safety measures, including thorough background checks and making it harder to access military-style firearms. We are ready for lawmakers who will vigorously oppose fortifying schools with more guns.

I have been jolted out of complacency, and so have my neighbors. More than 300 attended a meeting for gun safety last week. The previous meeting had 11 attendees. Students at every school in my neighborhood walked out in protest Wednesday — tired of being targets. Communities all over Seattle are banding together to protest on March 24.

We want leaders who will make gun safety their issue. We must start taking actions now to make schools safer. It's time. We, the parents, students and future leaders of America have had enough."
Help us send a strong message of support to the Washington students who are leading this movement by making a donation here.
These students and families need our help! Some parents are going so far as to charge thousands of dollars on their personal credit cards to cover costs in hopes that donations will come in. Help us make sure that these students (and their families!) have the support they need to take action this weekend.  
TAKE ACTION NOW: https://action.momsrising.org/donate/wa_march4ourlives_donate/?source=blog