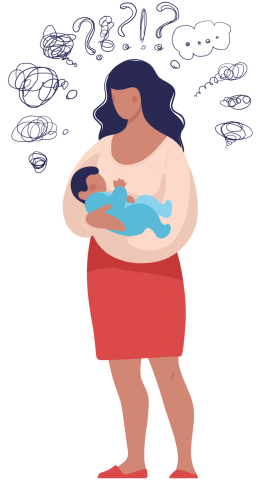 Pregnant mothers in immigration detention need care
Between 2016 to 2018 U.S. Immigration and Customs Enforcement detained pregnant women over 4,600 times and among them was the pregnant mother, Maria Solis. Solis, who was brought to the U.S. as a child, was arrested in 2017 on her way to work while her three young daughters were at school. 
Solis believes that the high levels of stress in the detention facility caused her to experience severe cramping and struggled to obtain appropriate medical care.In an interview with the media at the time, Solis reported,  "I've been having a lot of cramping since I came, and the only thing they've been able to do is to tell me to drink a lot of water and get Tylenol." 
Solis' experience was not an anomaly. According to a Government Accountability Office report published in March 2020, 10 percent of pregnant detainees were held for more than 30 days in ICE detention centers. The care of pregnant women in ICE facilities vary from each facility, though the report states 79 percent are in compliance most of the agency's pregnancy-related measures. Still, from January 2015 to July 2019, 58 pregnant women had miscarriages while in ICE custody. 
During Trump's presidency the detention of pregnant women increased by 80 percent. Currently, the Biden Administration implemented a new policy that will generally keep ICE from detaining pregnant, nursing and postpartum immigrant women.  
Prenatal to age 3 is one of the most critical times for moms and families, yet parents of infants and toddlers often  don't get the support they need for their families to thrive, with immigrant moms and families facing additional barriers. This is why prioritizing young children, babies, and comprehensive prenatal care is critically necessary.